All you need to know about POWER BLOCK
Marketing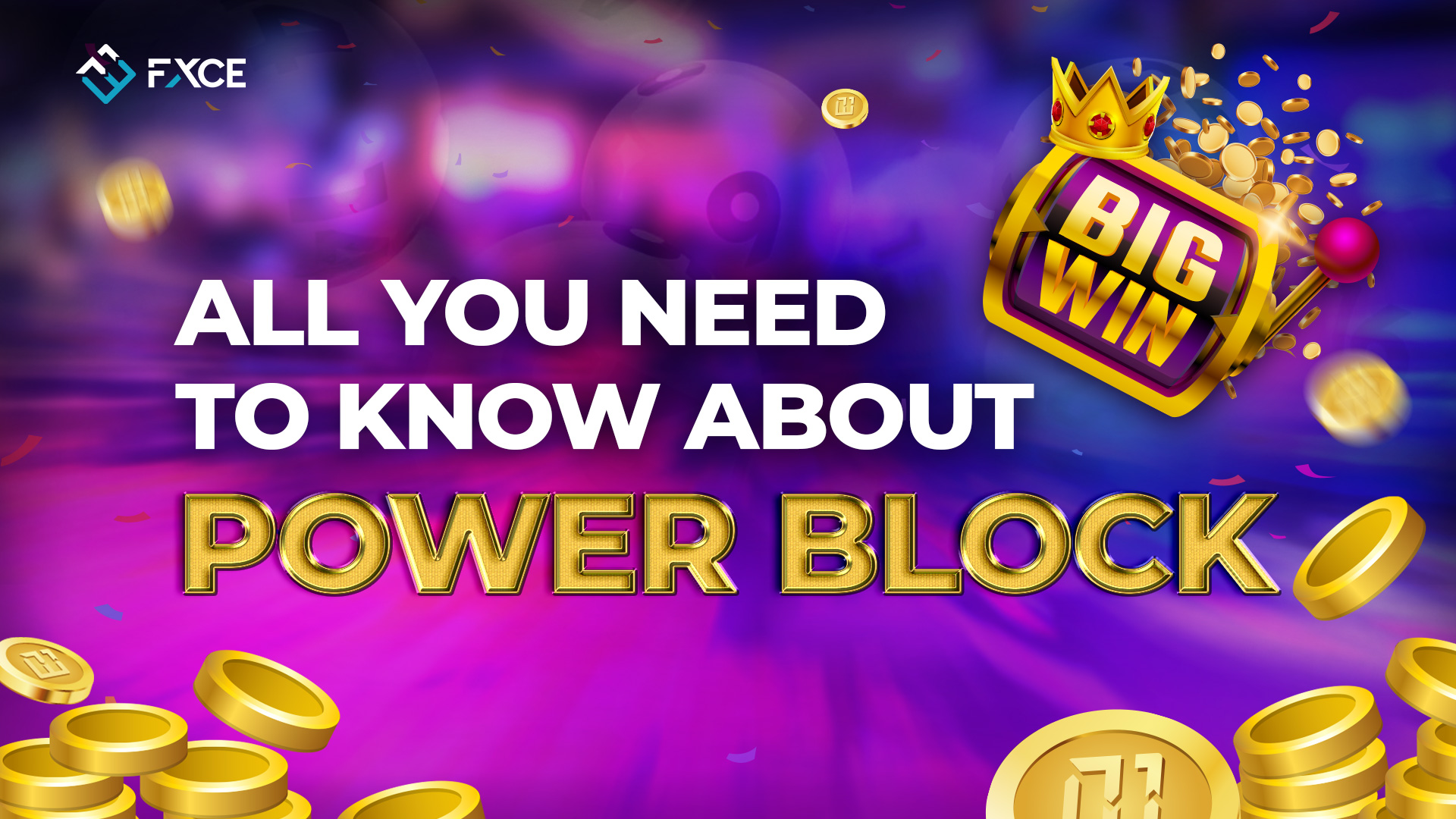 POWER BLOCK is one of FXCE's big launches in October 2021. This is our lucky draw using Verifiable Random Function (VRF) technology which is transparent on-chain. In our ecosystem, the game will pave the way for the future dapp playground. After its release, FXCE users are able to play twice a week with many ticket options. Active participation in the ecosystem is also important to get more tickets rewarded. Small to play, but this unprecedented draw game could bring the winner to the biggest jackpot ever.
See more essential information in this article before immersing yourself in our game!
Innovation. Randomness. Transparency.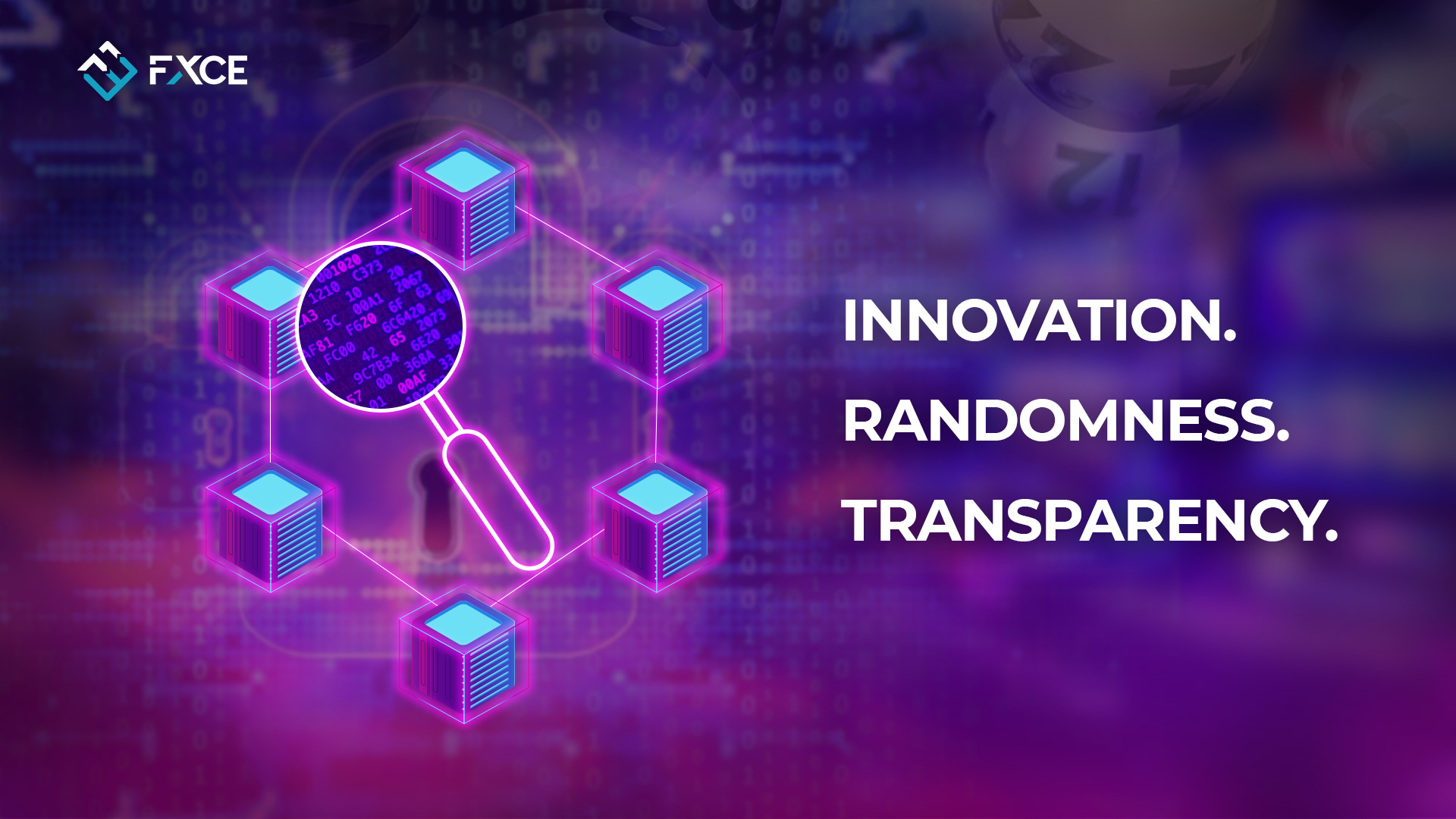 As one of the global favorite games, the lottery attracts billions of players across the world. We modernize the traditional lottery with blockchain technology. Thanks to this innovation, POWER BLOCK commits to a transparent gaming environment but retains its interesting charms.
FXCE utilizes VRF on the Polygon Network to generate random block numbers that are verifiable on-chain. Our draw results, therefore, are reliable, unbiased and unpredictable. The number is entirely unpredictable without the seed and the secret key. Manipulation or biased answers will make the proof fail when verifying.
An hour before each draw, we will create a unique seed that records all tickets bought. No one including FXCE can interfere with tickets' information without changing the created seed. After all, people can easily access our smart contract to audit lottery results via the seed.
So how do you play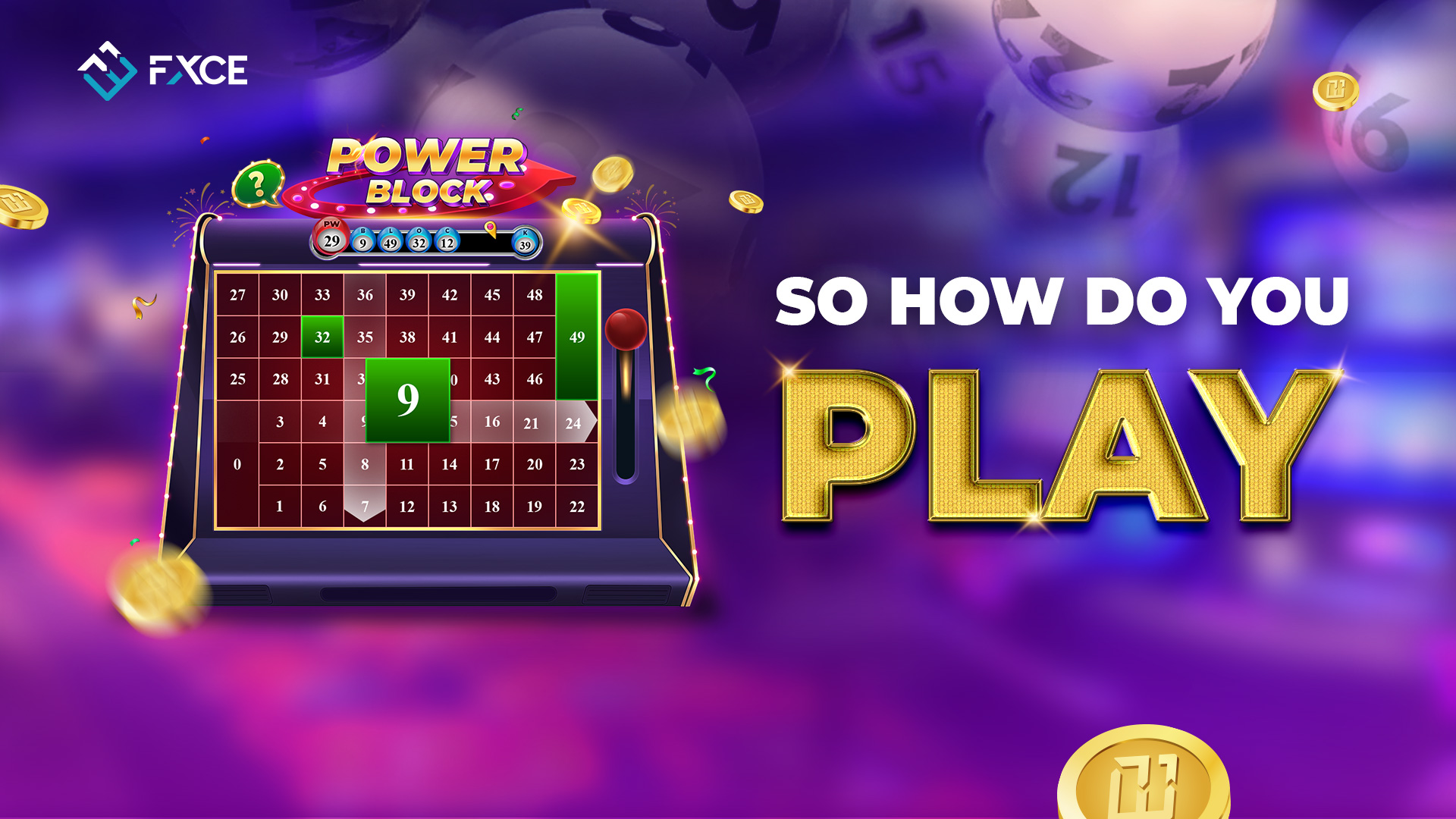 Buy tickets
Players need to select 6 numbers for each POWER BLOCK ticket: One POWER number from 0 to 49 and Five different BLOCK numbers from 0 to 49. Players win the Jackpot by matching the POWER number exactly and the BLOCK numbers in any order.
The deadline to buy a ticket is an hour before the draw. Initial price per ticket is 1 FXCE Token. This price may change following market rate. Each player can buy a maximum 70% of all available tickets, equivalent to 74,156,600 out of 105,938,000 tickets.
View draws
Draws are held at 11AM GMT+0 every Wednesday and Saturday. As mentioned above, we apply VRF Technology as our random number generator to ensure randomness and transparency.
Everyone can watch the live draw which takes place for up to 30 minutes right on the website. Users also easily find the previous winning numbers as well as their game history for better strategic playing.
See what you can win
The POWER BLOCK Jackpot will be the biggest lottery prize ever as contributed by trading commission and ticket sales until it is won. Jackpot Pool is accumulated and denominated in FXCE Token. No income tax will be levied on the prize and winners will receive 100% of the prize value.
1 million FXCE will be funded into the prize pool for the first 10 Jackpot winners to motivate the game. They can get the prize biweekly in 20 payouts. The number of payouts will be decreased to 10 times from the 11th Jackpot.
All winners do not have to claim their prize themselves. Prizes will be transferred automatically to the winners' wallet. Except for the Jackpot, there are many other exciting opportunities waiting for players, as can be seen in the prize breakdown below.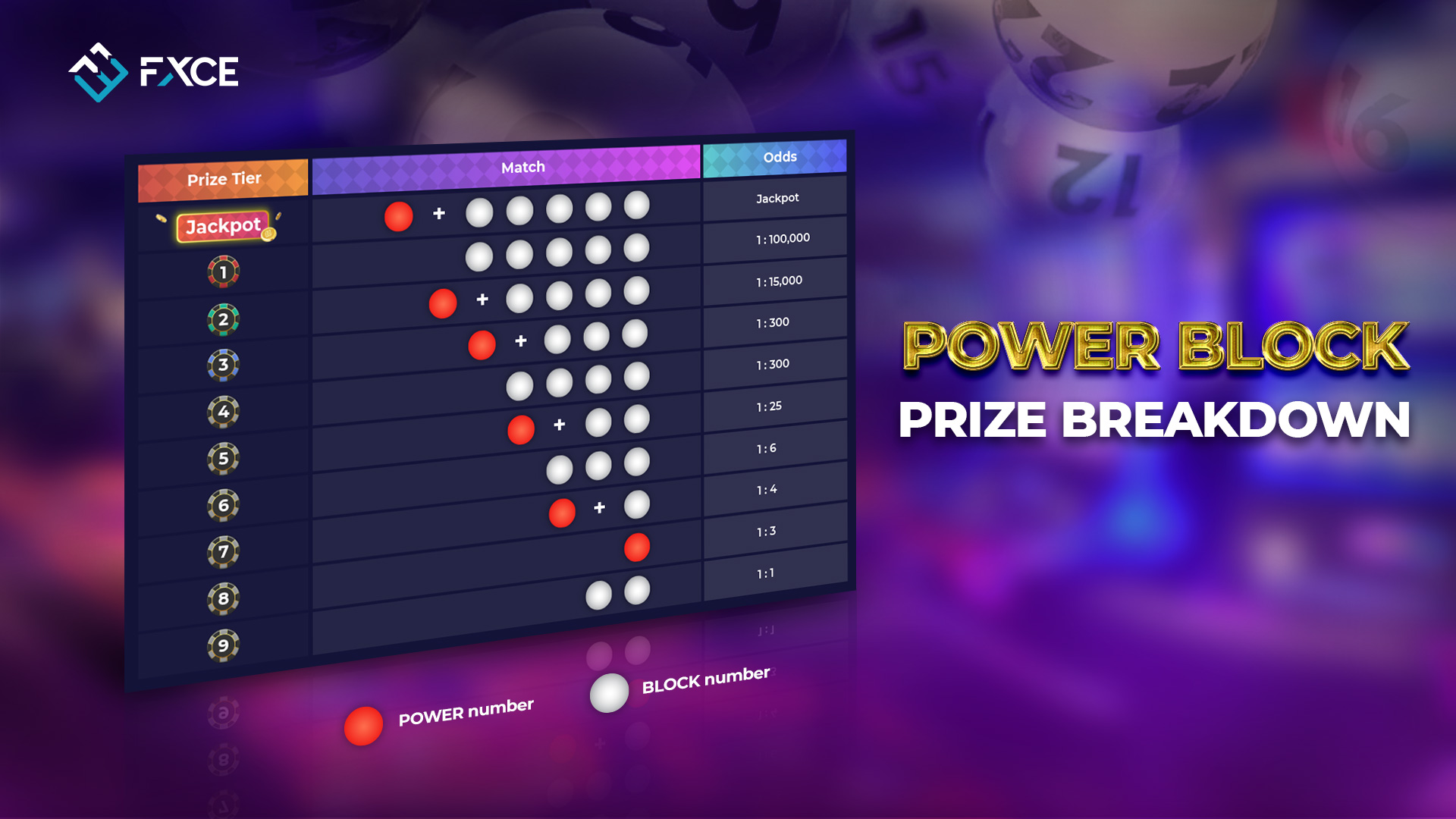 Good to know
Variety of ticket options are available such as Original pick, Quick pick, Multiple draws, etc. Players are able to pick their own numbers or use Quick pick when choosing a ticket. They also have the option of buying a ticket for just the next draw or for several upcoming draws at a time.
On the ticket purchase interface, people can see helpful statistics: the latest winning numbers; Hot numbers and Cold numbers (the numbers that respectively appear most and least in the recent draw results); their purchased tickets. This interface is designed for players to think about number selection strategy and buy tickets at the same time.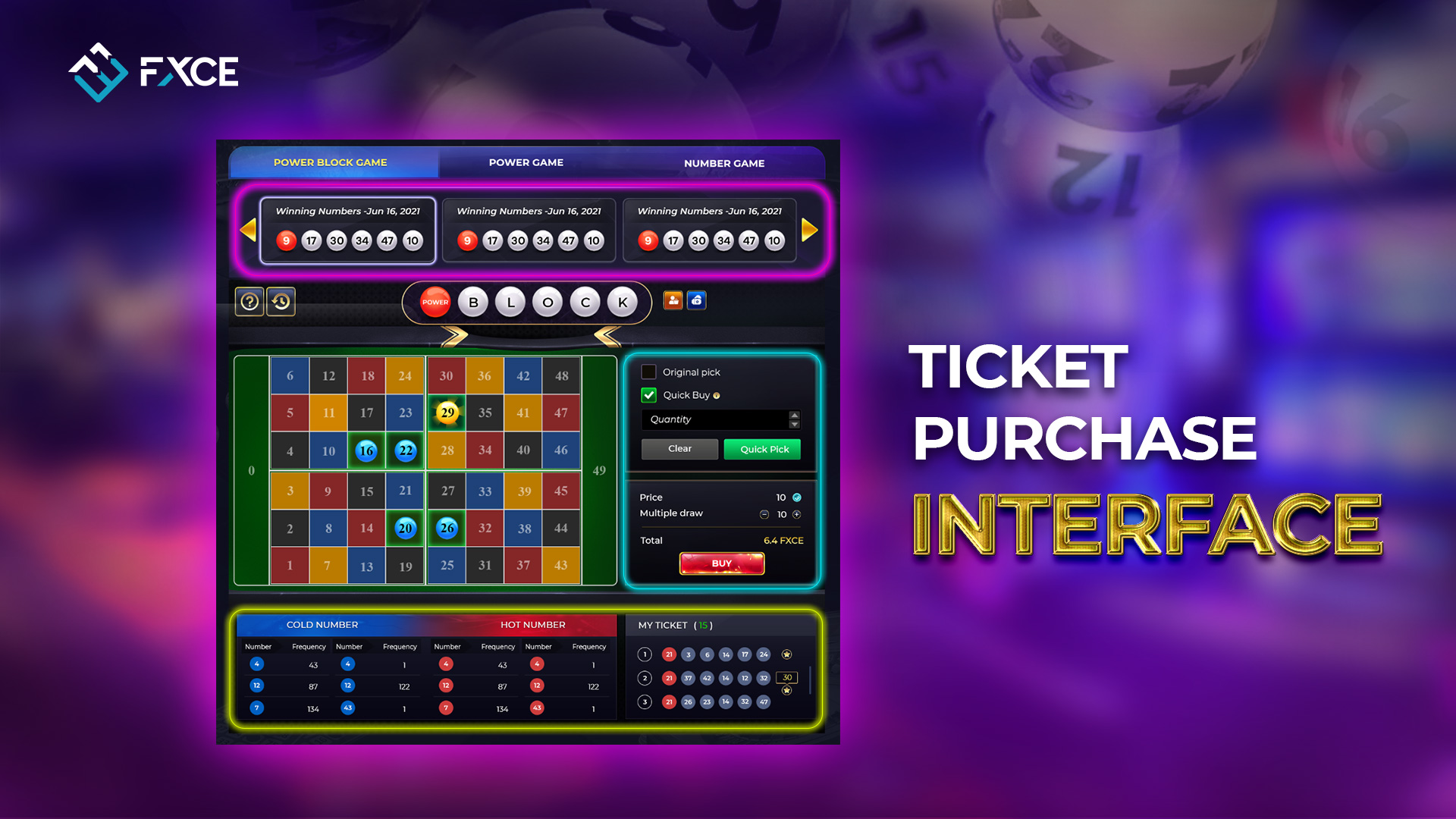 There are opportunities to get tickets rewarded. With these rewards, when you purchase a POWER BLOCK ticket, the number of tickets instead of FXCE token will be deducted. In the future, we will regularly organize ticket reward programs. So, please keep track of community activities so as not to miss these programs.
Next Update — Asian traditional side games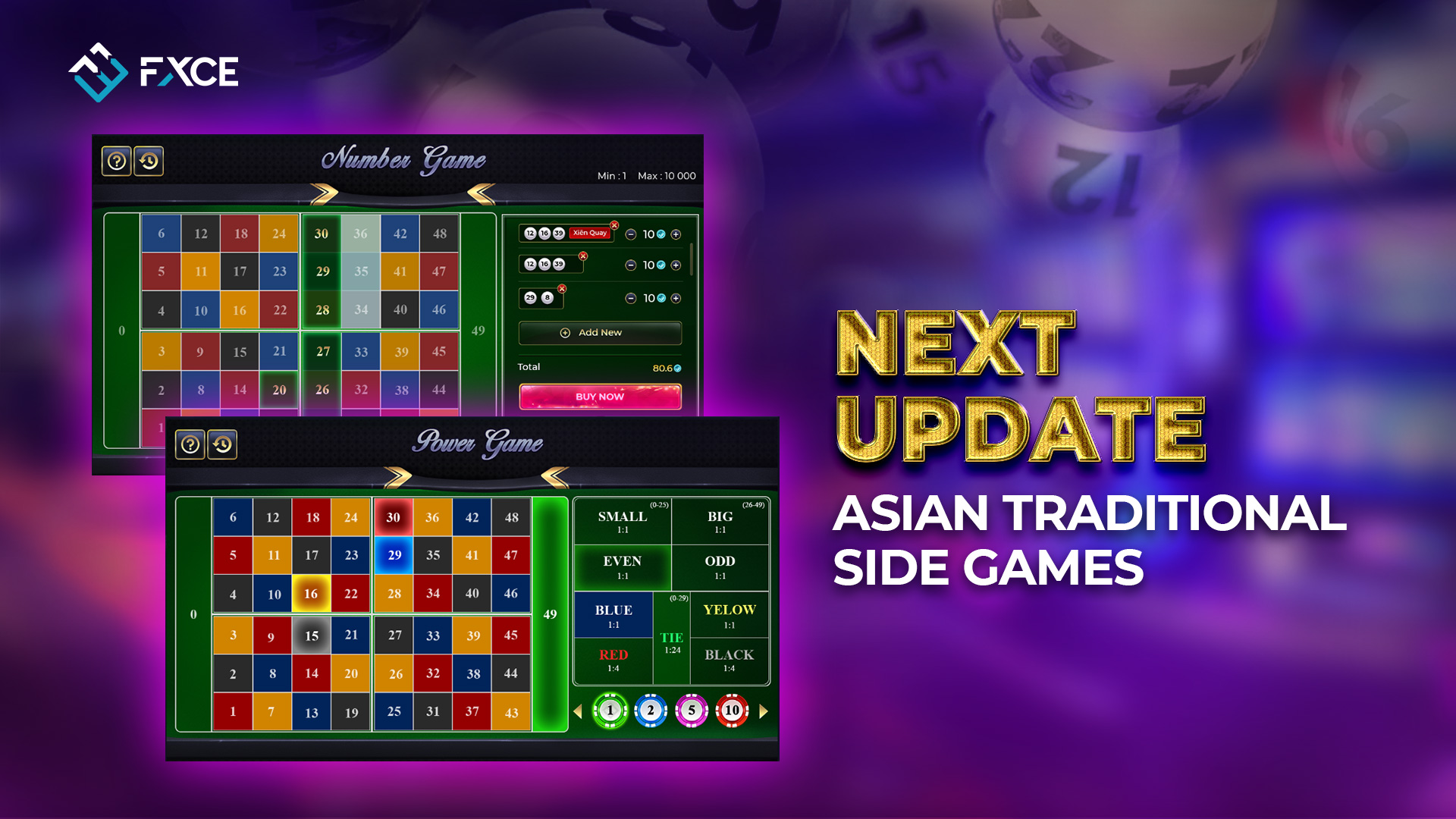 FXCE will offer better odds of winning in our next update for POWER BLOCK. Other traditionally inspired games that take place on the side of the Jackpot will be released.
Number Game
This is a kind of parlay game. You expect groups of 1, 2, or 3 numbers will win together in the next draw. Choose tickets of your expectation in the Number Game. If all number(s) in the ticket appear in the Power Block drawing result, you win! FXCE released this side game on March 28, 2022. With this game, players can:
Enjoy better odds of winning
Place max 10,000 $FXCE/ticket
Get payout up to x3000 
Power Game
Similar to the lottery, players may guess the POWER number of draw results: Odd or Even, Big or Small, the colors, the columns, and the rows.
Stay tuned to welcome other interesting surprises in the blockchain playground from FXCE!
Comment