FOMO effect in Forex: the psychology that you should know before trading
Marketing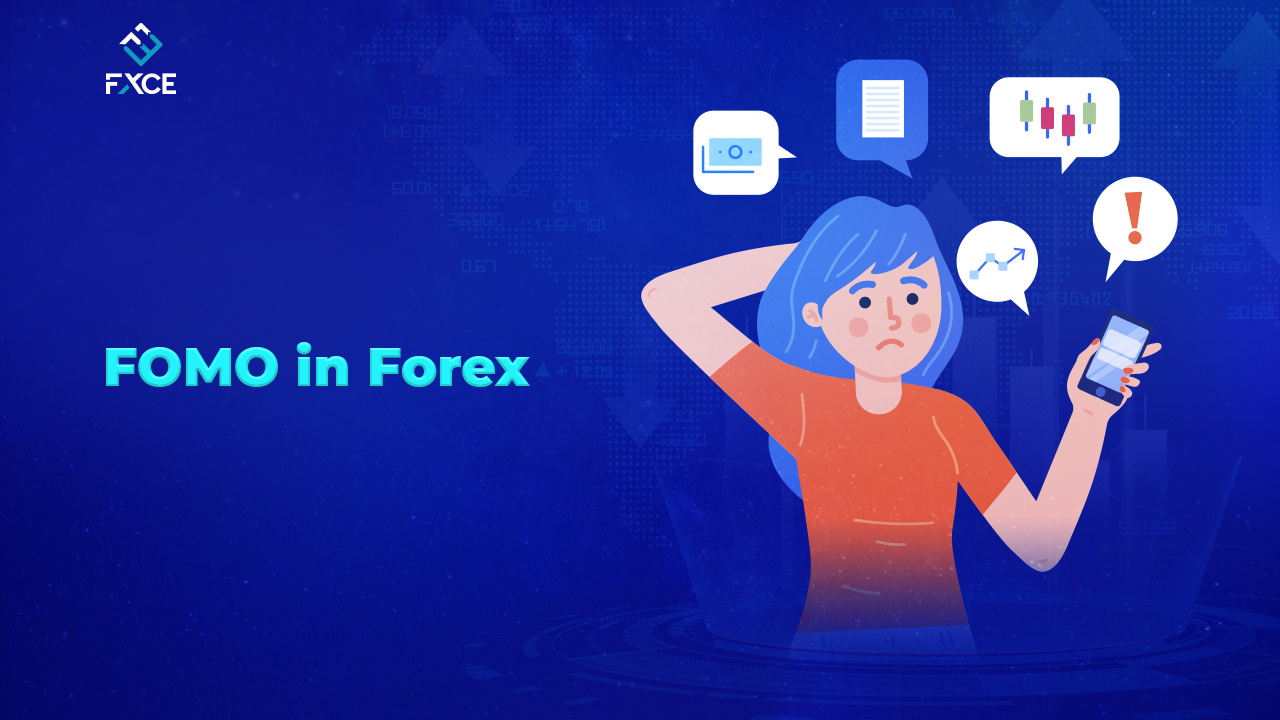 In the Forex market, there is an effect that you can easily meet, which is the FOMO effect. It can be said that this effect appears everywhere in the Forex market. In fact, the psychological phenomenon is no stranger to traders, as they also have suffered or are suffering from this phenomenon. So what is the FOMO effect? Does this psychological phenomenon affect traders? Let's find out about this effect through this article!
What is the FOMO effect in Forex?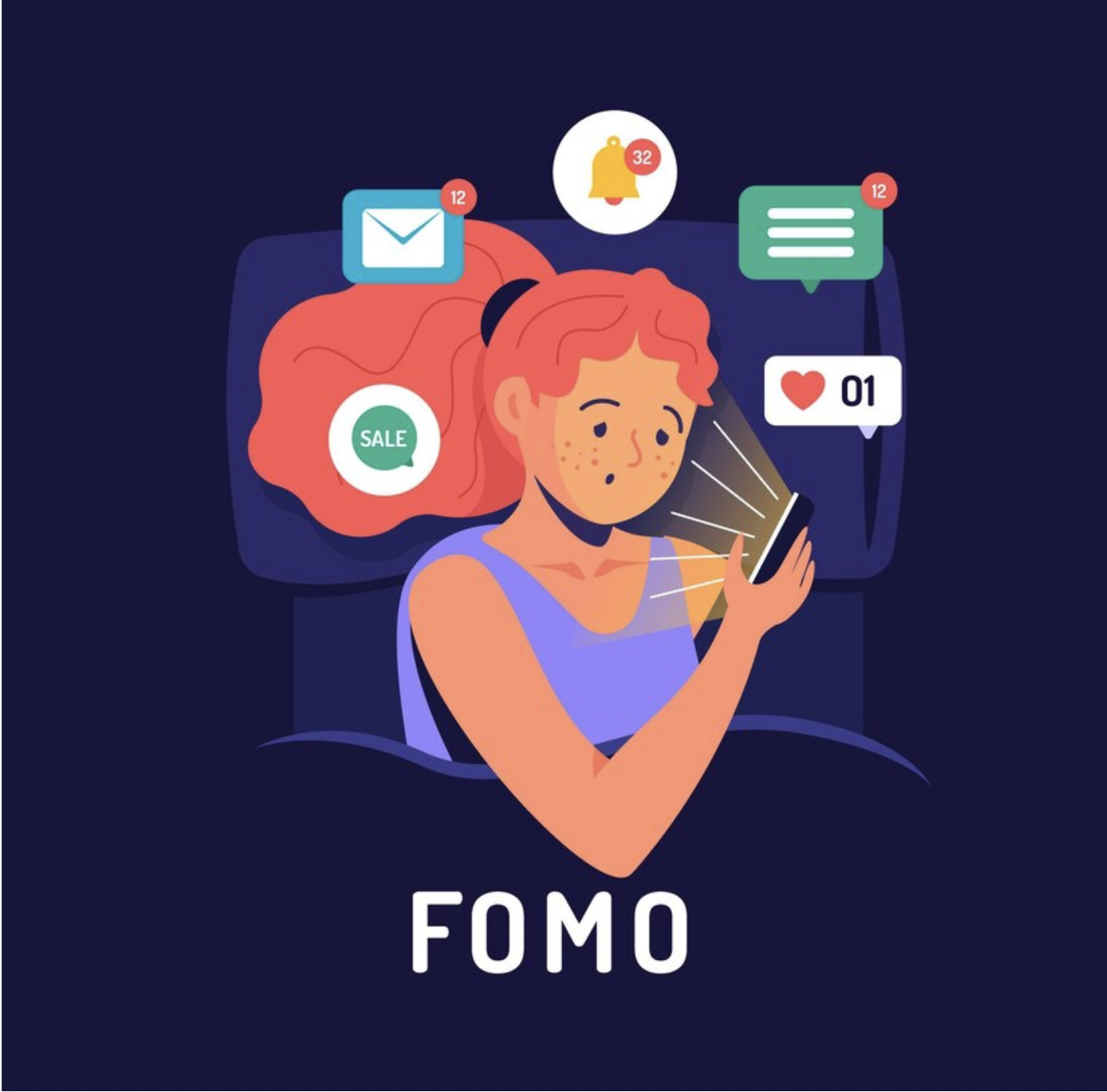 The FOMO effect is an acronym for "FEAR of MISSING OUT". This effect can be understood as a feeling of fear of falling behind, or not keeping up with social trends. To be more precise, those with this effect will tend to follow the trends of the crowd without researching or thinking. Subconsciously, people with the FOMO effect will be jealous, envious and want to get what others have.
In the Forex market, the FOMO effect is understood as not wanting to miss out on all the trading opportunities that can lead to big profits. More specifically, traders are willing to engage in transactions that are sharply increasing or decreasing and are well received by the crowd. However, they do not have much knowledge about these trades and just listen to the crowd. 
Most people in this market have been affected by the FOMO effect, even if they have a lot of experience. This effect will make the person will not be sober enough to make a trade, they are no longer according to the original trading plan. If the FOMO effect continues to hold in other trades, the likelihood of continued losses is high.
Nevertheless, besides this psychological phenomenon, there is another psychological effect that is the opposite of FOMO called the JOMO effect. So how is JOMO different from FOMO? And how is this effect better than FOMO?
The difference between the JOMO effect and the FOMO effect in Forex: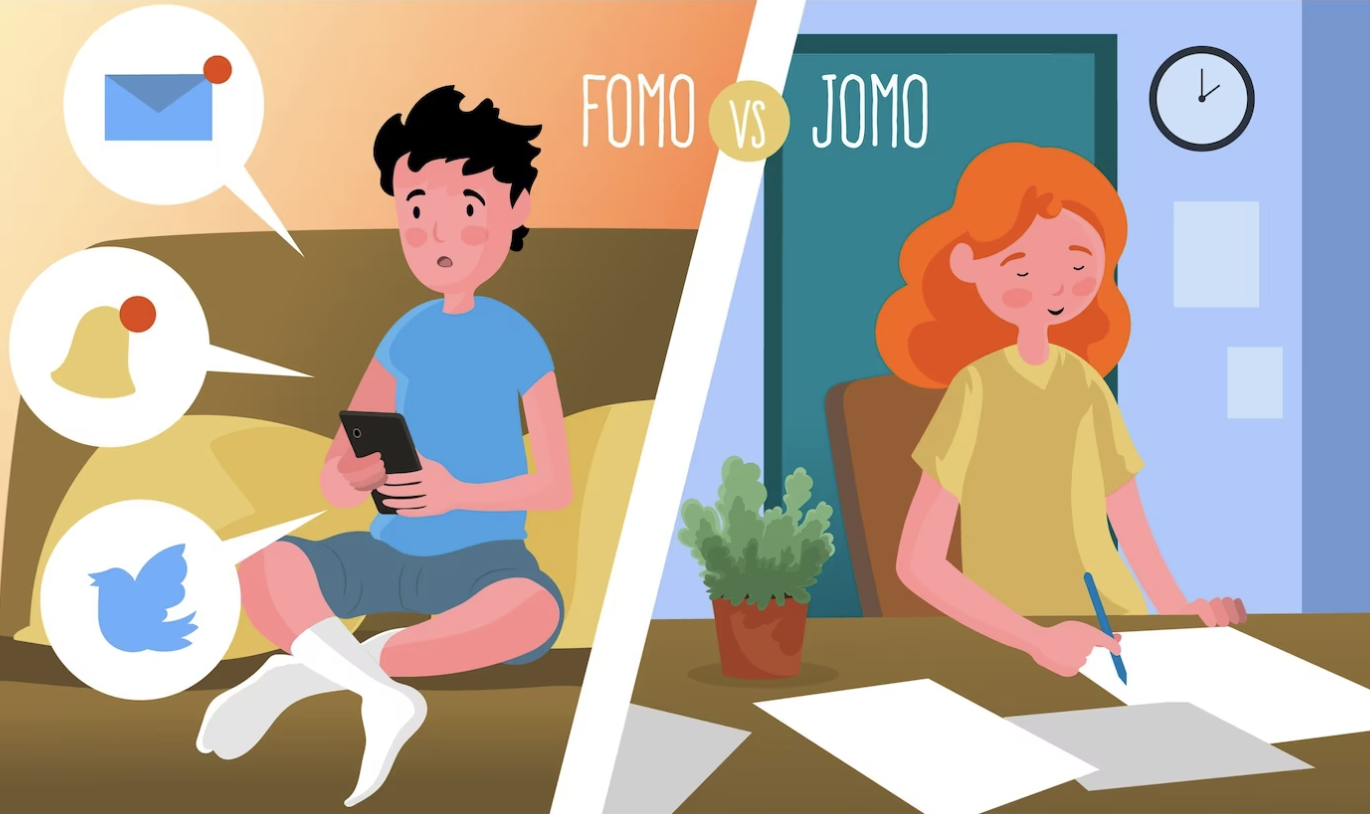 Before distinguishing between FOMO and JOMO effects, we need to understand what is JOMO. 
JOMO stands for "Joy Of Missing Out," and is exactly one word different from the FOMO effect. However, this word has a completely different meaning and goes in a positive direction. With the JOMO effect, people know what they want, and what they will do. It means that they will not be dominated by any factors, and they will always be consistent with their decisions. 
Basically, both FOMO and JOMO in Forex have the same thing in common: the desire to profit from every trade. However, the approach and execution of transactions are completely different: 
As the JOMO effect, they will always have a trading plan in place based on their research. In addition, they will not listen to the crowd in order to make deals that they do not have much information about. On the other hand, they will wait for more suitable trading opportunities, as well as a thorough understanding of the market. Therefore, they are able to take advantage of trading opportunities. Also, they will know what they are doing to minimize risk and earn more profit with calm and confidence.
In contrast, for the FOMO effect, they are willing to make transactions, if those transactions are supported by the crowd. In fact, the execution of that trade is only expected to make a quick profit. However, the risk of that trade in the Forex market can be high and take money from traders and they do not know about this issue. Because they do not even have a lot of knowledge about the forex market or have a specific strategy. Not only that, they will always spend much time following the price charts with the concern of fear of missing out on trading opportunities. Therefore, these people will have a sense of fear, anxiety and willingness to take advantage of opportunities that they think will be profitable. 
In short, the FOMO effect will have a lot of influence on traders. Those who have already entered the market with this effect, are all trying to get out of this mentality. However, the transformation from FOMO to a JOMO mentality is not easy. So you should keep reading this article for some more helpful ways to deal with this problem!
How to get rid of the FOMO effect in Forex?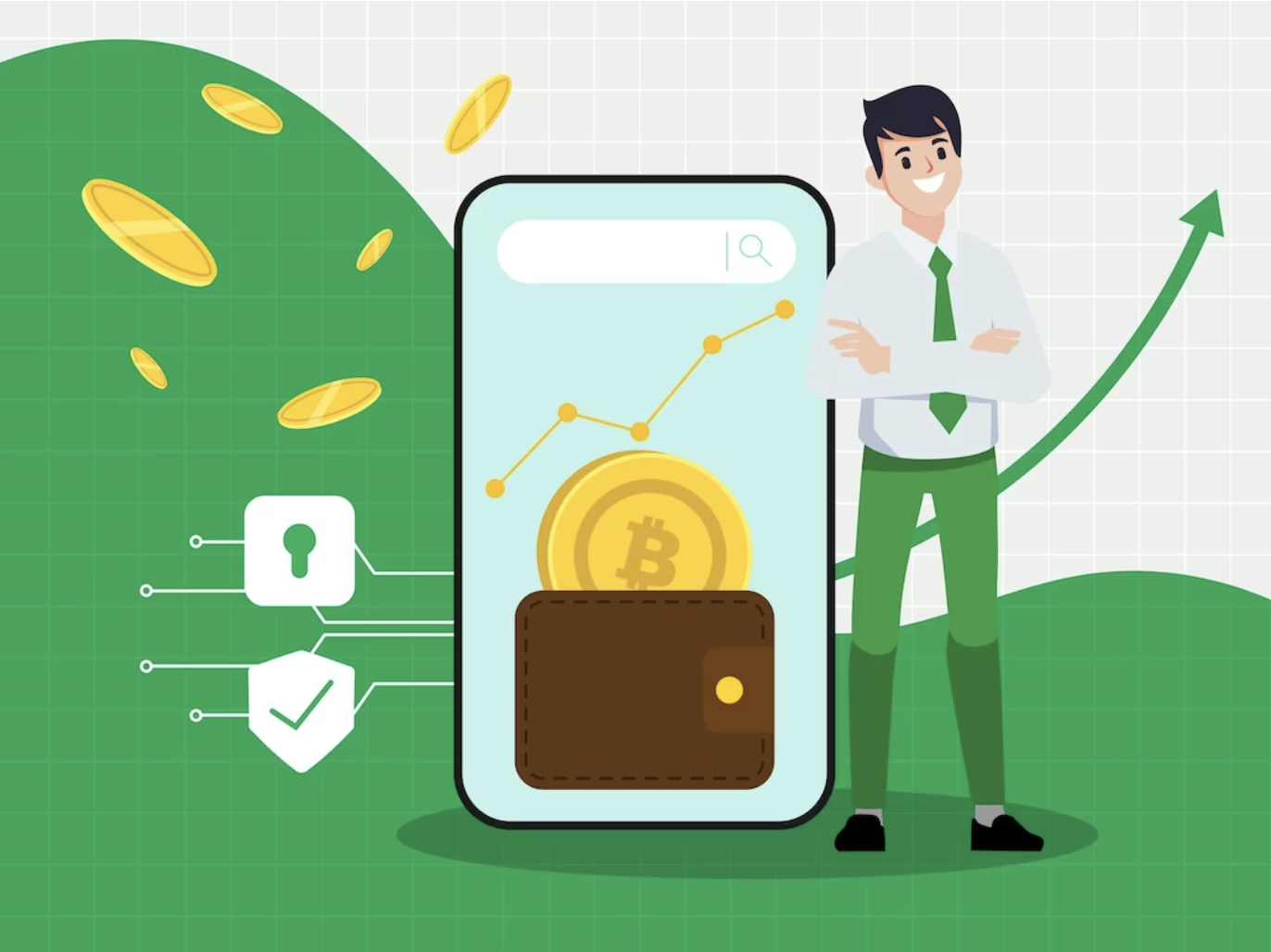 The FOMO effect can help you make a profit a few times from trades in the Forex market. However, once you have failed in trading, you will continue to lose money.  Obviously, you do not know the reason and method of remedy. Therefore, in order to survive in the Forex market, you need to completely eliminate the FOMO effect. Let's find out the following functional methods:
Develop a credible Forex trading plan
In order not to be dominated by the FOMO effect, making specific strategies for transactions will be an effective method. In other words, you will know when it is the right time to enter the market and what trades will suit your plan. In addition, you will become more consistent with your plan, when there are enticements to participate in trading from the crowd. 
Acquiring and filtering accurate information
Information or news can appear anywhere, anytime. Although receiving information is necessary for Forex trading, not all information is accurate. Therefore, the analysis technique will be quite essential when receiving information and avoiding being caught up in the FOMO effect. Also, if you want accurate information filtering, you must have sufficient knowledge. From there, you can completely participate in countering ideas that you think are not true. That not only helps you get rid of anxiety but also helps others avoid mistakes.
Clear trading rules are important
Setting a rule for yourself is essential before entering the Forex market. It is true that when entering a trade, the trader must be disciplined, as they will not want their psychology to be affected by the surrounding problems. In addition, strict trading rules can be a part of the strategy in order to follow in every trade. Some rules you can set yourself when entering this market:
Always try to improve the mentality through each transaction

Try not to join the crowd when the market has drastic changes

Willingness to cut losses to preserve capital, if you fail to enter a trade according to the FOMO effect

Avoid trading in a mass, uninformed manner
Maintain positive relationships with other traders
While JOMO can be seen as an effect of not following the crowd, it does not mean that those people will not interact with other traders. Those traders can be the ones who help us hone our trading experience faster than self-study. Not only that, we can easily update news from other traders, just know the information filter carefully. Therefore, you should have a good relationship with other traders and use the information from them appropriately. 
Determine your own investment style
There are many different forms of investment and depending on the needs of each person, there will be a suitable investment style. Those styles include a long-term, medium-term or short-term. Therefore, you need to know your needs in the Forex market, as well as the level of your investment. From there, you can choose exactly the type of investment you want to get into. As such, you do not have to worry about the grass is always greener on the other side.
Summary
We can hear a lot about the FOMO effect in Forex trading on different media. However, not everyone is aware that they are being swept up by this effect. It is simply a kind of psychology that makes people excited and afraid of missing out on some opportunity. Therefore, always keep your consistency and build a clear, detailed plan for transactions. As such, you will easily control the psychology and limit being dragged along by this effect.
Comment