New Release: 03 FXCE blog sites
Marketing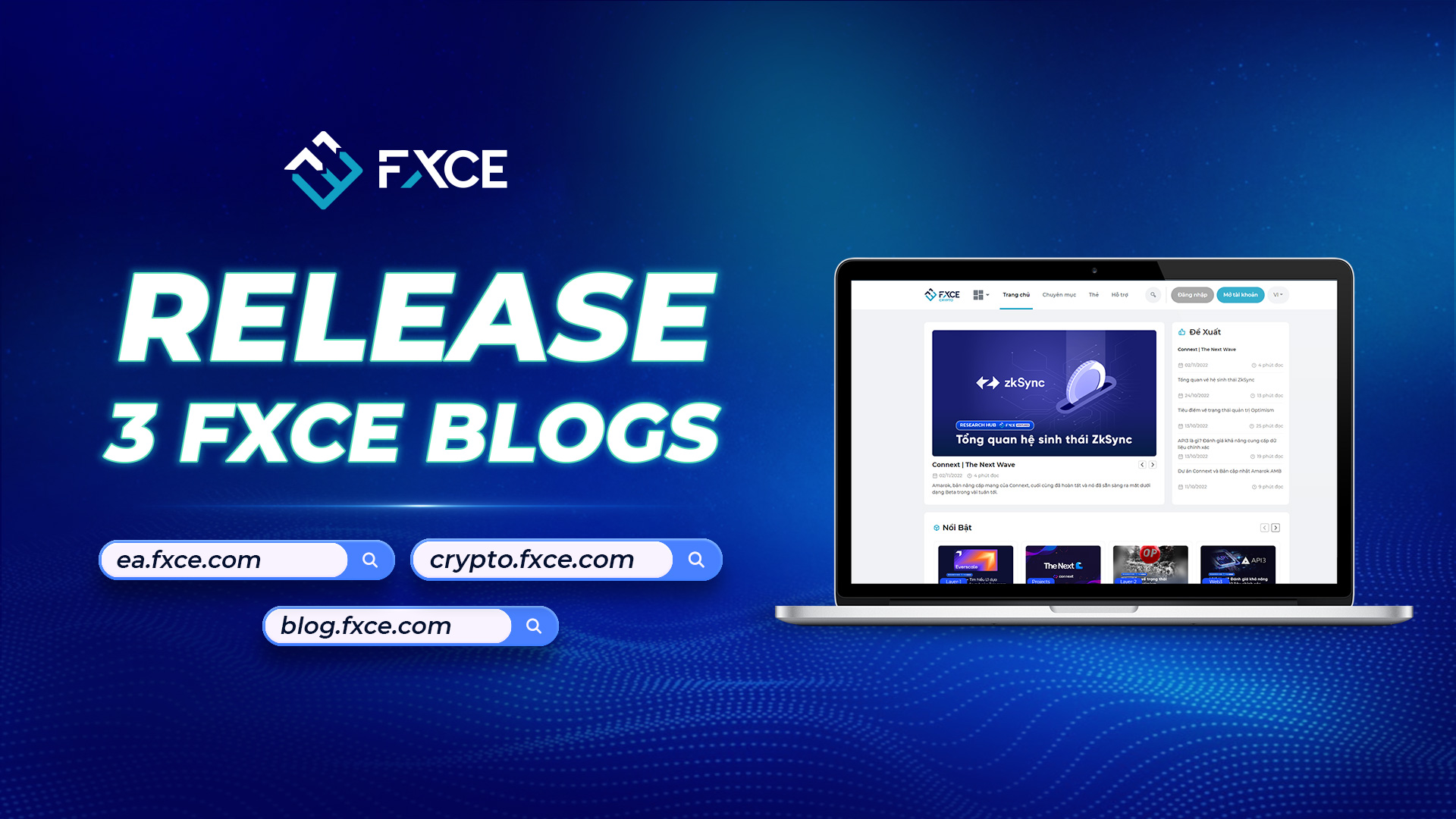 We appreciate to announce that FXCE released 3 blogs for traders and FXCE community. It provides information about FXCE's products; news, reports on financial markets, and EA (Expert Advisor). If you are interested in these topics, do not miss 3 the Blogs following.
FXCE BLOG
It is where you find information related to FXCE's products and events in the most detail. Or you also refer to articles on basic knowledge about the financial market. Details are divided into categories as follows:
FXCE products

Financial market knowledge (Forex, Stock, etc.)

Events/contests at FXCE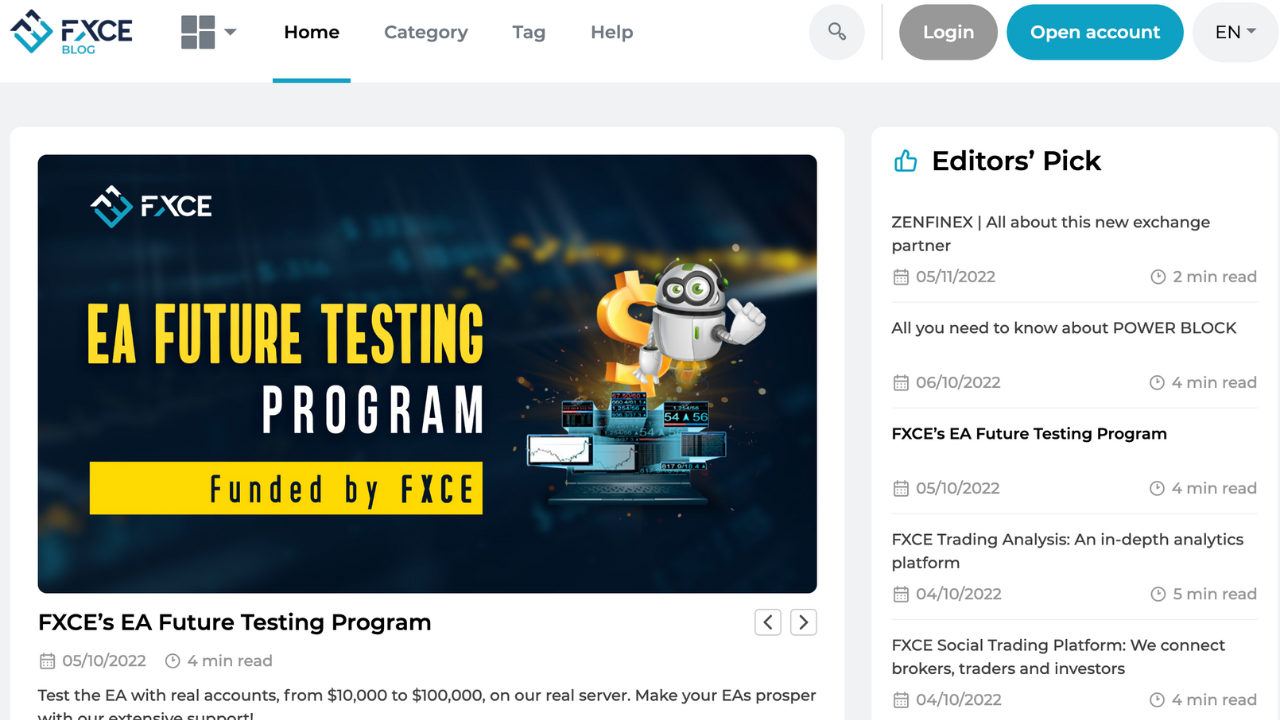 FXCE 
This category provides information about FXCE products. You can find and read some related article like Trader's Guard, FXCE Direct, or GigaFactory.
Forex
If you are a newbie on Forex and have no idea to start, you can refer to this section. Visit the Academy section to learn more. We designed from basic to advanced levels to ease your process. 
Event 
Besides products for trading, FXCE also creates another category for Events and Contests. You will easily find important FXCE events happening here. It can be Workshops, Partner Announcements, or competitions organized by FXCE.
Learn more in the FXCE Blog here.
CRYPTO BLOG 
We also released the second blog to update news and reports related to basic knowledge of Crypto. You can research information about projects, as well as crypto concepts.
Crypto Report 
Update the latest reports of crypto projects. If you invest in this market without researching for the project, it's neglectful. You can read the reports classified in categories such as Defi, Layer-1, Layer-2, DAOs, etc. 
Crypto A - Z
This section is suitable for those who want to know more about the Crypto market. We synthesized from basic to in-depth in order that you have a nice experience. You can access read sections including Tech Guides, Projects, DEX, and Landscape.
Read more article in Crypto Blog here.
EA BLOG
This is the 3rd blog that FXCE also released. We designed this blog to help setting up EA (Expert Advisor). You also explore the library of EA already set up and apply it to your trading.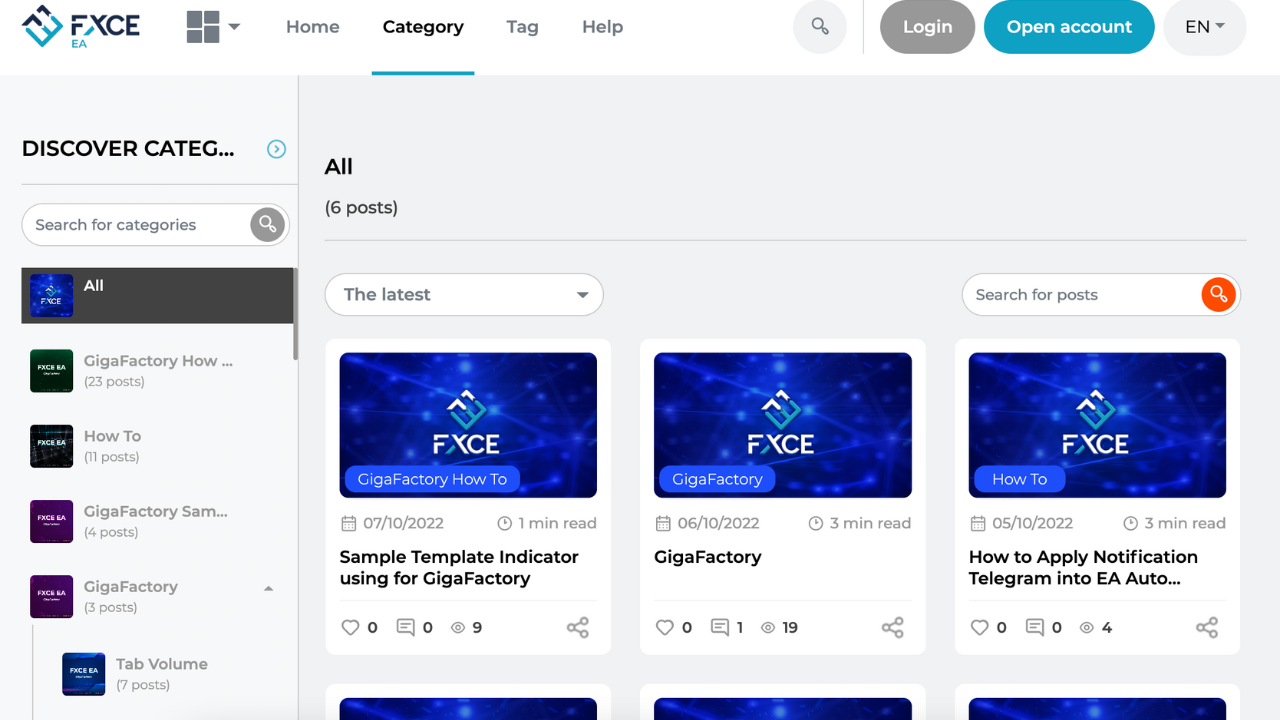 Learn more through the following categories:
GigaFactory

MQL5 Open Source Library

Indicator Library

Expert Advisor Library
To learn more about how to create EA, visit EA Blog here.
FXCE hopes three blogs above will provide valuable information and effective financial tools for you. We predict receiving your good feedback and appreciation. 
Comment