The impact of Forex news on trading
Marketing
In Forex trading, Forex news also plays an important role in determining the performance of trades. Just a few important news can cause fluctuations in the Forex market. So how does Forex news affect the market? And what should we keep in mind when referring to such news?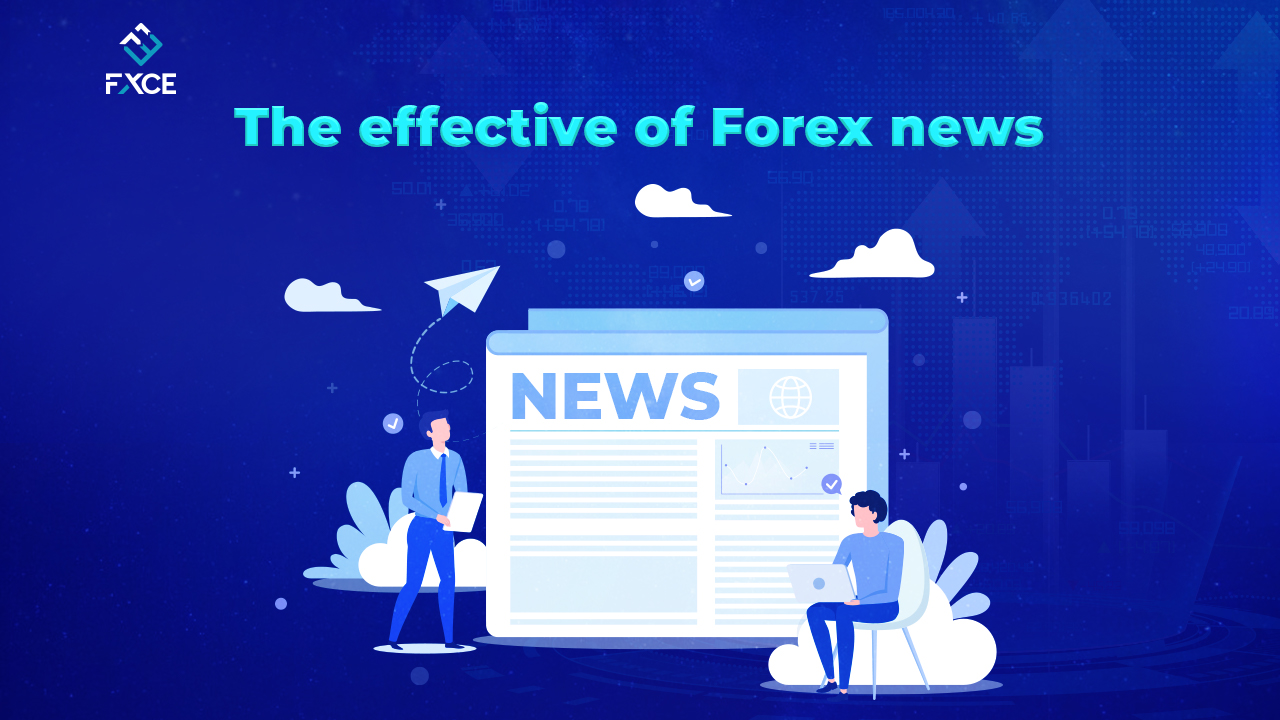 How does Forex news affect trading?

While Forex news is important in building trading strategies, not all news is necessary for traders. In fact, there are many different types of news such as interest rate fluctuations from banks, speeches from leaders, or non-farm reports... With the development of the internet, Forex news can appear everywhere and be updated almost instantly. Therefore, just a little bit of news can cause market volatility.
Moreover, trading Forex according to the news is becoming popular, and many traders use this strategy for their trades. Of course, the strategy can also bring large profits to traders in the short term. If you are curious about Forex's news trading strategy, you can refer to the details in this article.
In addition, Forex news can directly affect specific businesses, industries, or markets, and make traders' emotions easily shaken. The fact is that no one can know what will happen, and Forex news can cancel traders' trading strategies at any time. In other words, Forex news can also affect the emotions and thoughts of traders to make decisions to buy or sell.
What to keep in mind when approaching news?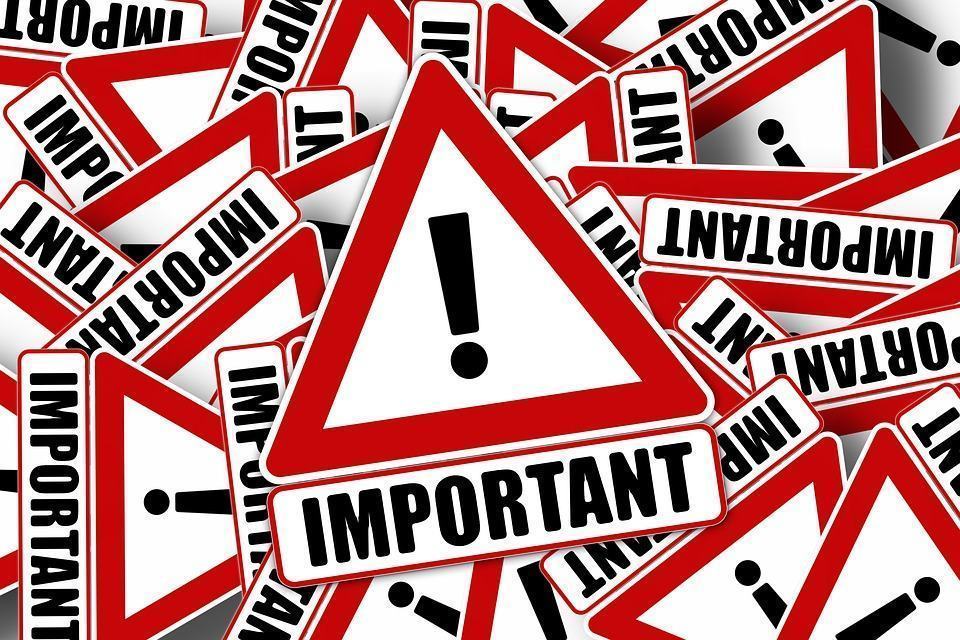 Always maintain a calm mentality before all Forex news
With the rapid development of media and news channels, there is much news updated every day, and it can cause information overload. Moreover, not all Forex news is correct, or that news is just a prediction. Therefore, selecting and using news reasonably is necessary.
Traders always need to be alert when referring to Forex news and classify news well from a series of different news in the market. Moreover, they should also remain calm and turn news into an advantage for trading strategies. Therefore, emotions will directly affect how you receive news.
Equip yourself with vision in each transaction
Traders can predict market changes to make trading strategies more effective. In fact, professional traders will spend hours researching and analyzing news cycles to make trading decisions. Moreover, they often use sources from reputable news sites or reports from the government.
Diversify investment portfolios
Forex news rarely affects industries at the same time. If you do not want to be pressured by news on investments, you should share your investment capital in many different industries. Moreover, dividing investments also helps you limit risks by balancing between loss accounts and good accounts. Therefore, you can preserve investment accounts by allocating capital to different forms and industries.
Think about long-term investments
When it comes to investing, people can take a long-term approach instead of a short-term one. Indeed, a lot of people do not want to hear this. Many new traders want to enter this Forex market to make a lot of profits quickly. At the same time, they do not have the most patience, so they will often choose temporary or short-term transactions to invest in.
However, short-term movements and unexpected events can be stressful, but by choosing long-term investments, you can overcome difficulties and help maximize potential returns. Many studies show that the longer you hold investments, the better your chances of making more money. Therefore, long-term investments will be a good choice to limit sudden news from the market.
Types of Forex news that need attention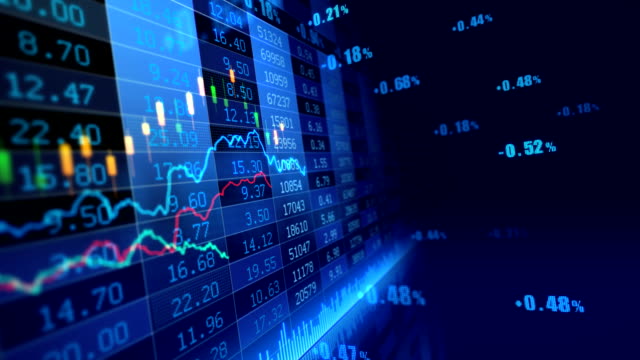 Employment rate
The employment rate is considered an important economic factor that will determine the health of the economy. Moreover, this is also necessary Forex news for traders. In fact, this rate will depend on the number of people participating in work. In other words, the more people are recruited, the better the economy is improved, and the value of the currency also increases.
In addition, traders also pay attention to the correlation between unemployment and inflation. Specifically, if inflation is high, unemployment rates will decrease. Depending on different situations, the government will have policies on the interest rates of central banks. That will directly affect Forex trades.
Consumer Price Index (CPI)
If traders are concerned about inflation, they cannot ignore the consumer price index. News about consumer prices is also an important Forex news that traders need to follow. Moreover, this index is also closely linked to inflation and bank interest rates. Therefore, traders need to follow the level of CPI increases or decreases to have reasonable trading strategies.
On the other hand, if CPI increases, GDP (Gross Domestic Product) will also tend to increase. Moreover, GDP is also an important measure of the economy of a country. Specifically, if demand for products and services is high, the GDP growth rate is high. Therefore, the currency of that country will have a higher value in the Forex market.
Political factors
There is no debate about the influence of politics on everything. With changes in government spending and regulations, different industries or sectors may have significant fluctuations. In addition, elections in countries can also create fluctuations in the market. Moreover, the policies of political parties will also determine the direction of the economy, thereby affecting Forex trades.
Monetary policy of countries around the world
Currency changes in different countries can be seen as important Forex news for traders. If monetary policy has restrictions on investment, traders will often stay away or withdraw from that market. On the other hand, the government has favourable monetary regulations and creates many opportunities for foreign investors. Obviously, they are willing to enter that market and increase the demand for that currency around the world.
However, if a country wants to implement monetary policies, it also has to consider the state, the size of the country and the growth rate of the economy. Therefore, a new trader should be more concerned about market reactions and economic reports that affect the currency of a country.
News related to oil
If we have already referred to currency, it is impossible to ignore information about the oil. In fact, these two issues have a close relationship. With decisions from OPEC, oil prices can affect the currency market as it impacts production on a global scale. Therefore, if you are a Forex trader, you need to keep an eye on OPEC's moves.
Also, when you look at currency pairs, you should analyze which markets have a higher demand for crude oil. Since some countries do not need to store crude oil, an increase or decrease in oil production has no effect on that country's currency. While it is difficult to analyze the impact of oil prices on a given currency, knowing and understanding the result by reading detailed analyses can help you feel the pulse of the market and make better trading decisions. 
Where can we find Forex news?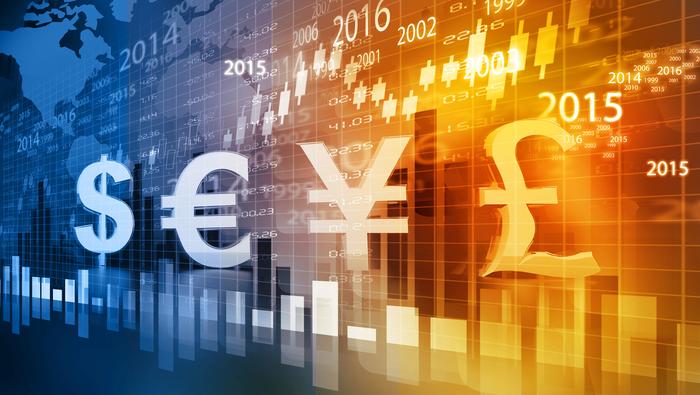 With the strong development of technology, finding Forex news will become easier and faster. In fact, the number of Forex's websites is extremely large, and those sites are always updated with news. Not only that, traders can access it completely free of charge. Some reputable Forex sites that you can find currently: ForexFactory, The Wall Street Journal or Fxstreet, etc.
On the other hand, traders can track news from TV channels. These channels will update not only news but also financial information. Besides that, the information from TV channels is almost immediate and accurate. Therefore, you can update the fluctuations of the financial market around the world every minute. Not only that, you can track news from many different sources such as the economic calendar, or Forex brokerage.…
Summary
Forex news will be an essential element of most Forex trading strategies. If traders are not regularly updated with the news, they will become outdated and fail to keep up with trading opportunities. However, tracking information also needs to be carefully selected and used appropriately. As such, traders can trade news more efficiently and seize more trading opportunities in the Forex market.
Comment