Top 5 Social Trading Platform In 2023
Marketing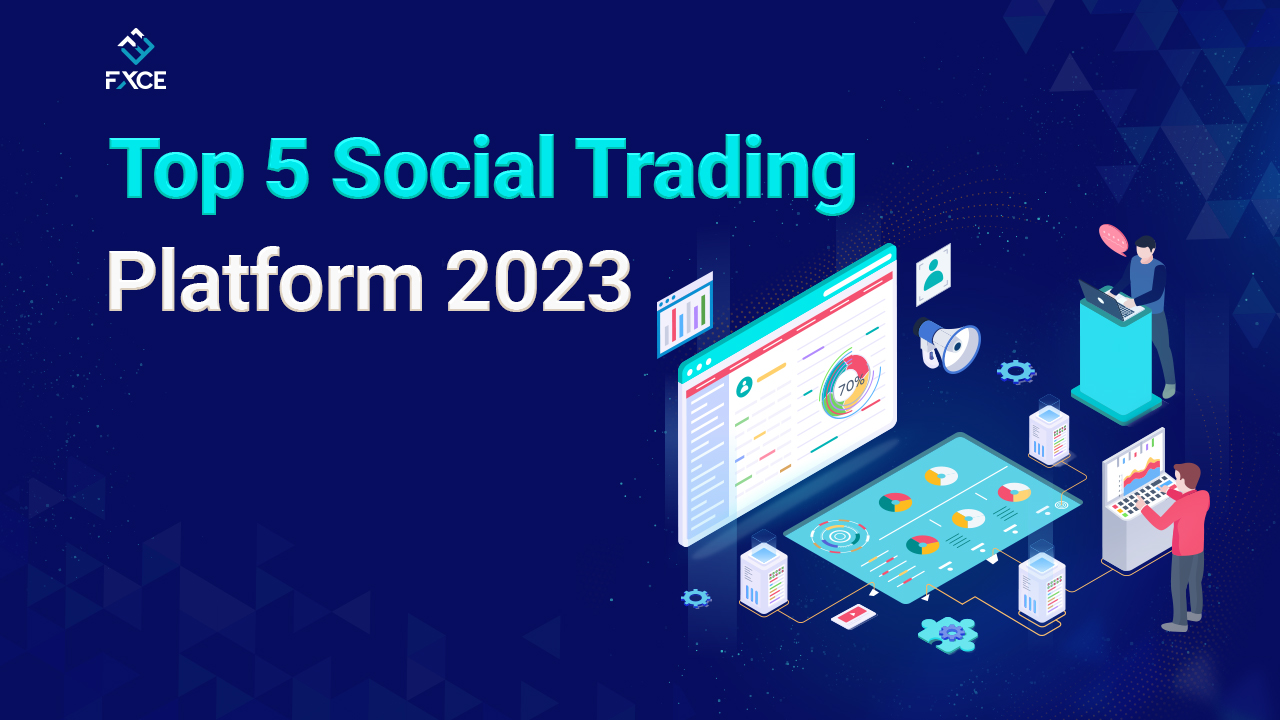 Overview
On the Forex trading market, there are thousands of Social Trading Platform with completely different roles and features. Let's take a look at the details of the 5 best Social Trading Platform in 2023!
What is Social Trading?
The main goal of Social Trading platform is to bring a variety of technologies and important features to bring a certain value to investors. 
Most Social Trading platform offer CopyTrade service, which is the main feature where users can monitor trading records and copy trading strategies to increase profits. 
Professional traders can use platforms that allow them to create and sell their trading signals to newbies. Social Trading platform also allow newbies to copy trades without much risk. These platforms are usually recommended to familiarize yourself with before you start trading professionally.
Auto Leveraged CopyTrade would be recommended for professional traders. You can freely combine automatic and manual CopyTrade at the same time.
Understanding Social Trading platform
 Social Trading platform is a vibrant space for novices and professionals alike to trade in the financial markets. Here, Traders trade financial instruments, observing and learning the trading moves from different traders. 
As mentioned above, for the most part CopyTrade is the main feature that Traders use the most; Therefore, we often equate Social Trading platform as tools that provide CopyTrade or Sell trading signals for Traders. That is not the case, most Social Trading Platform offer a lot of different features. This creates unique features for each platform.
Top 5 Social Trading Platform in 2023
Let's take a look at the vibrant Social Trading platform with beginner, professional and even institutional traders.
FXCE Social Trading Platform
FXCE's Social Trading Platform delivers technological breakthroughs with built-in features. Not only does it stop at Copying signals through FXCE CopyTrade Engine, but this platform also provides the most professional trader evaluation and analysis tools.
FXCE Trading Analysis
Any Trader in the market whether a novice or an expert can start Trader analysis very easily through FXCE Trading Analysis. Based on any Trader's trading information, FXCE Trading Analysis will provide extremely objective statistics. It is presented in the form of charts, data tables and more specifically, the FXCE Score scoring system.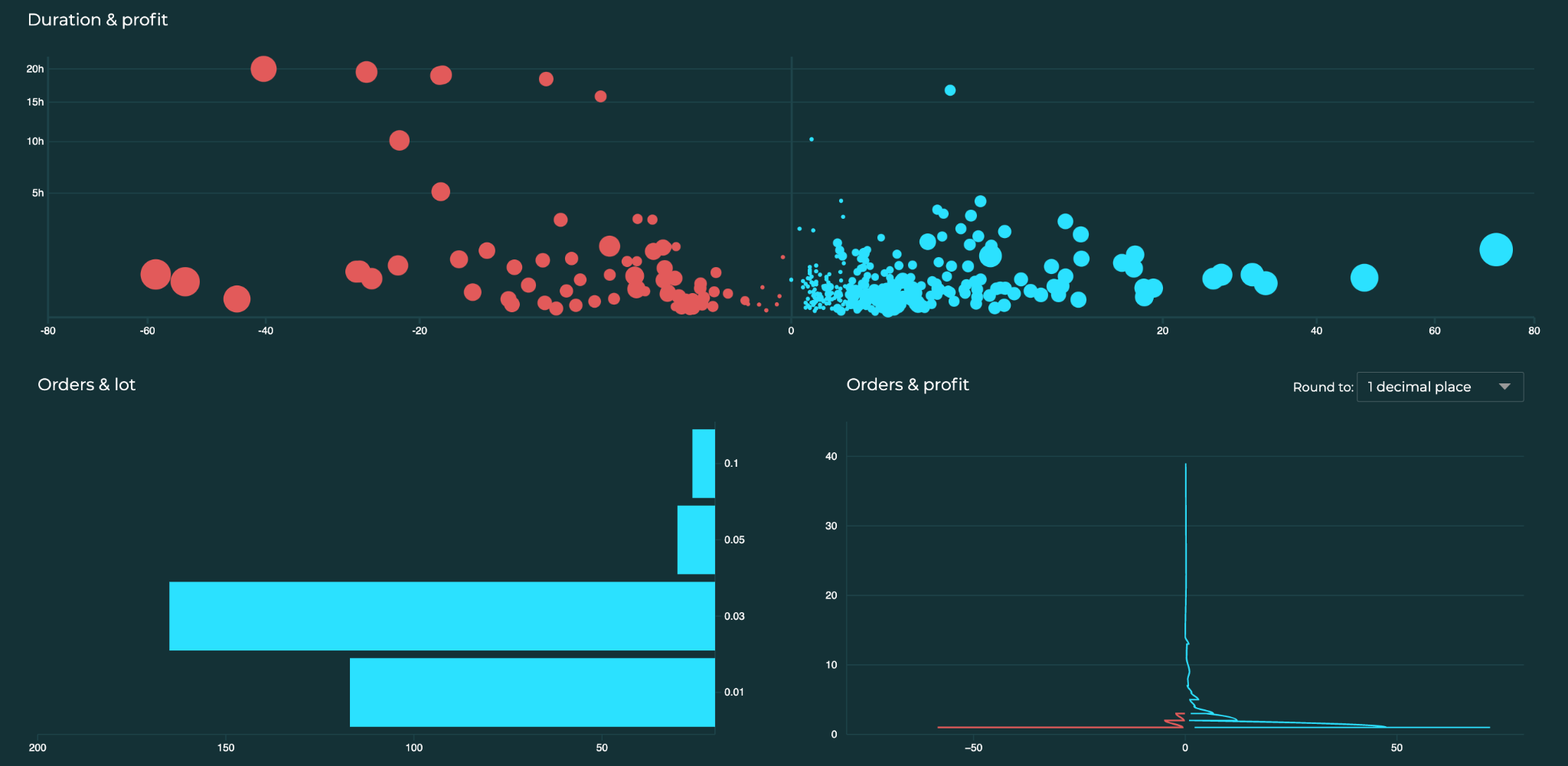 Duration and Profit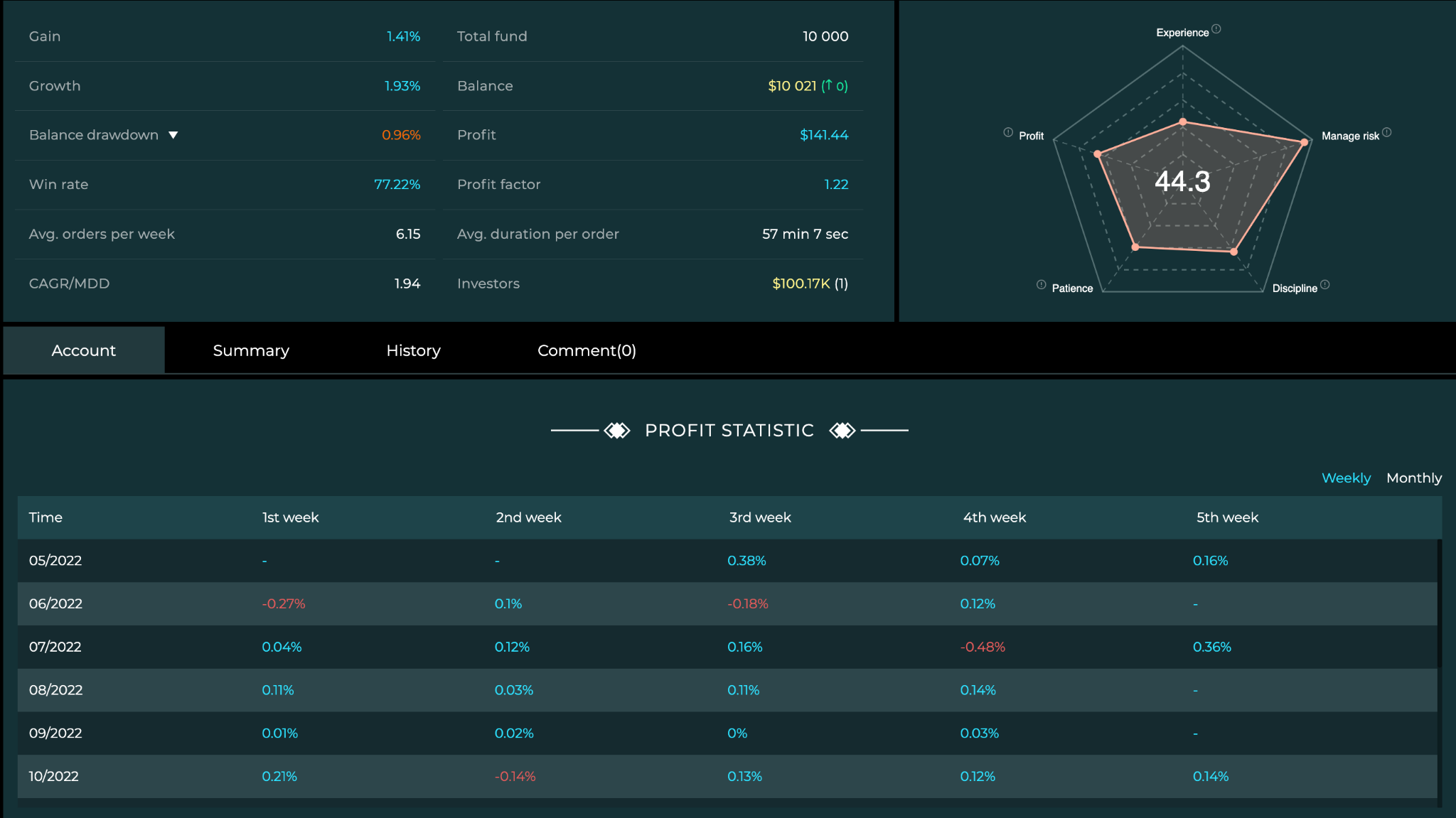 Profit statistic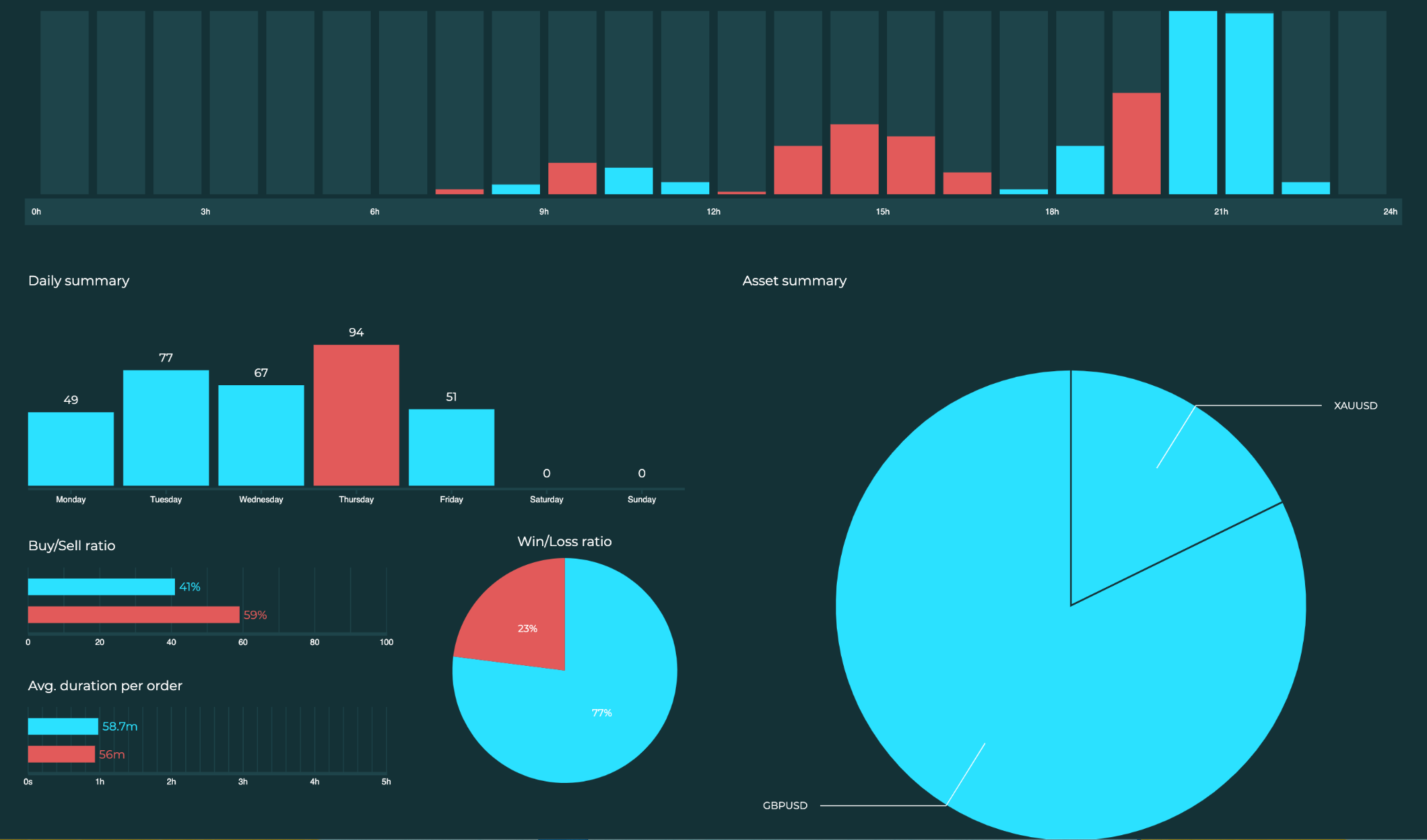 Statistical chart of trading products

Profit Chart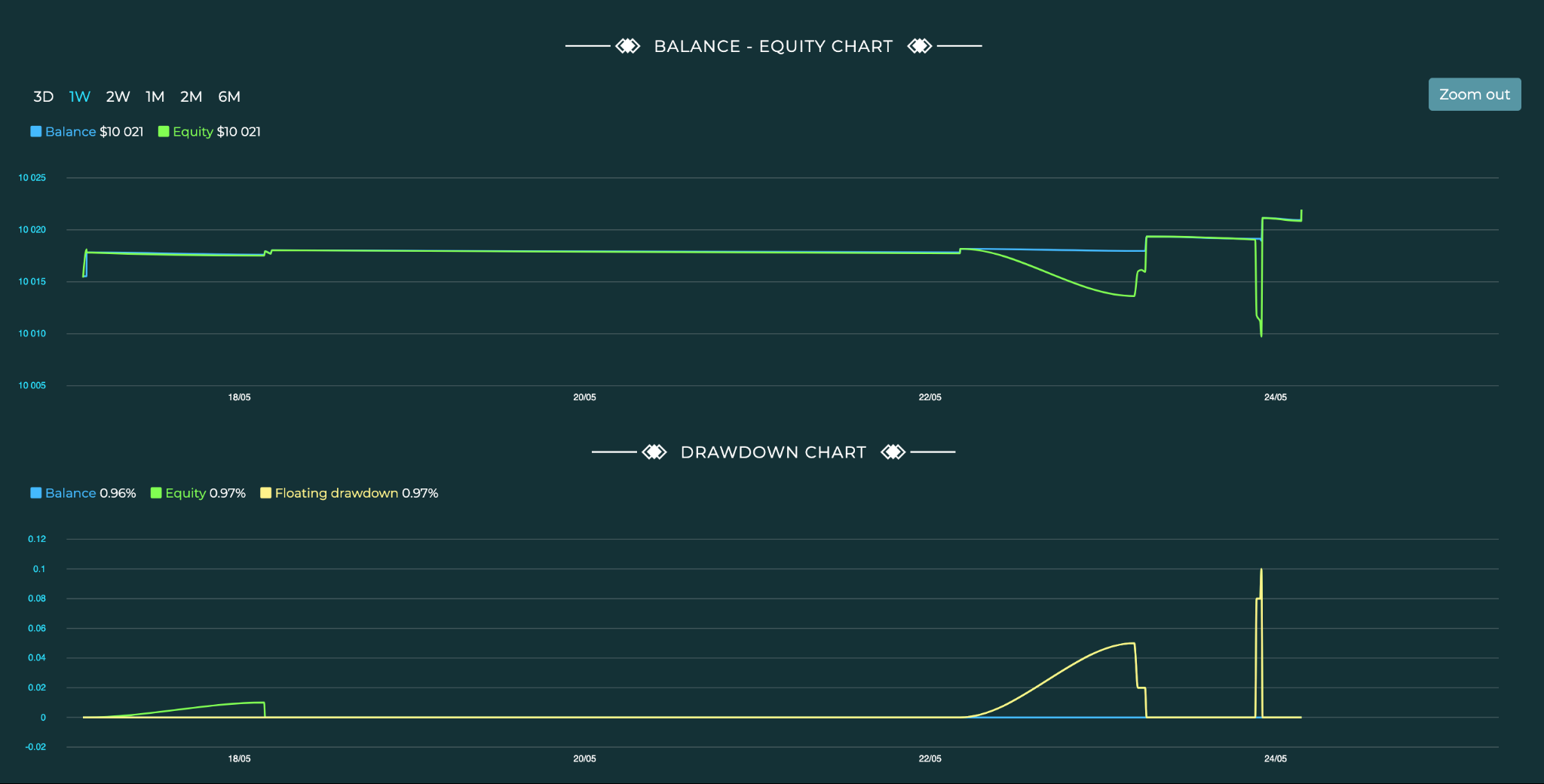 Balance - Equity Chart and DD Chart

Trading Stable Statistic
As a result of the objective assessments from FXCE Trading Analysis, you will always have all the necessary information to evaluate and learn from professional traders.
FXCE Filter
"Filters'' allow you to mine and analyze a trader's potential data. The selection criteria by Exchange, FXCE Score or Growth, Decline statistics are all proven openly and transparently. 
You can personalize the filter FXCE offers by customizing the criteria. And, the filter result will be a list of traders that suit your own needs. At FXCE Homepage , you will easily find the "Create filter" section with 10 diverse criteria and over 200 different reviews. Finally, you can make an investment decision or choose to "Learn" from these professional investors.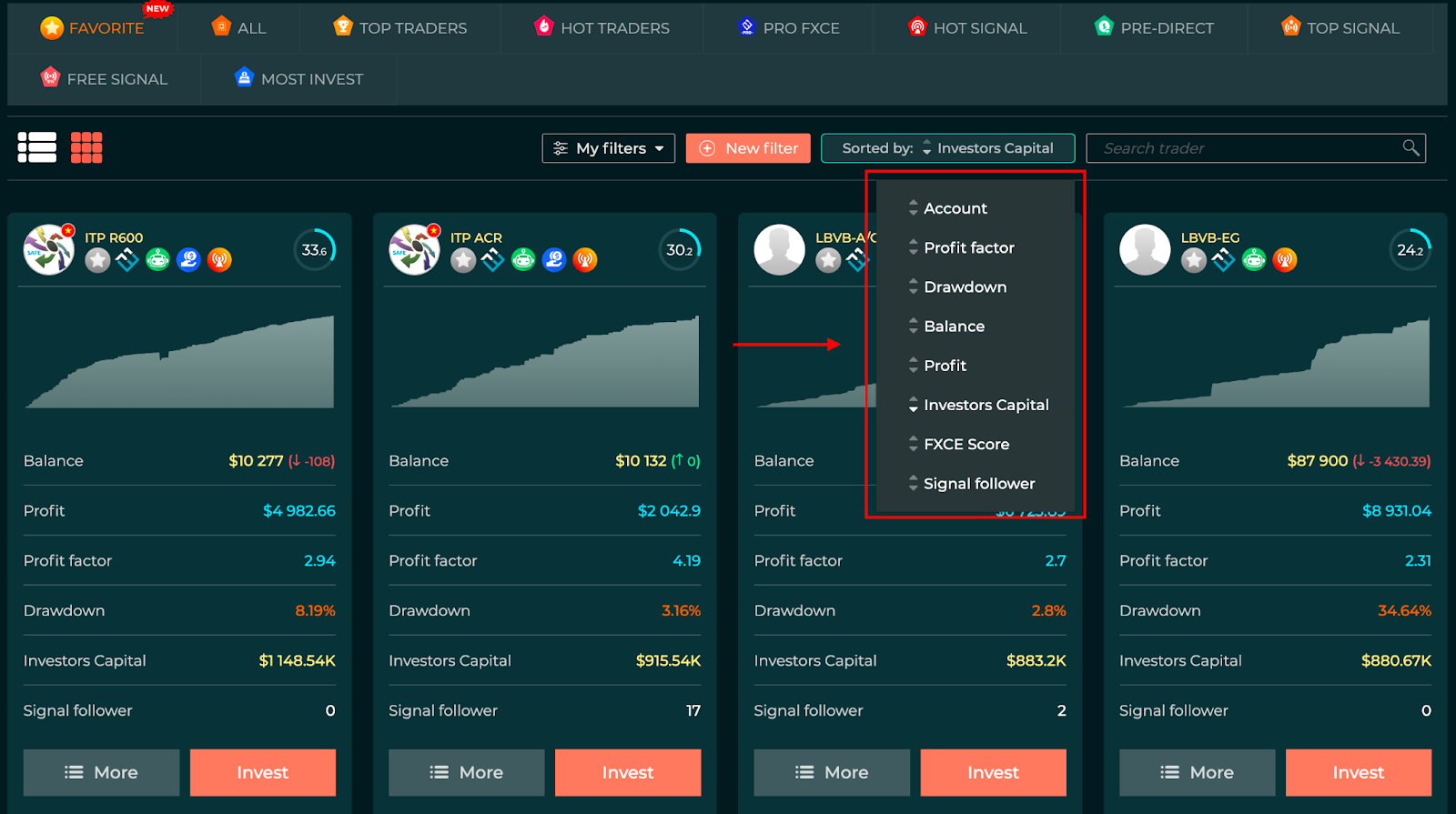 FXCE Filter is the function where the criteria are aggregated, allowing you to tap into a trader's potential data. As a result of that, you can analyze and find traders that match the selected criteria. This will be of great value so that the Community can reach potential Traders in the future.
Trader's Guard
Trader's Guard is an exclusive product of FXCE. Features a commitment between the trader and the FXCE system on the trading plan and risk management. Commitments exist as terms and are automatically processed by the system without the intervention of any third parties. 
Includes the following options: 
Pair(s) selection: Commit to the products on which you allow yourself to trade.

Risk Management/ Loss Management: Committed to maximum negative status.

Equity management: Commitment to minimum and maximum asset levels.

Trading Session: Committed to transaction time.

Equity Drawdown: Commitment to the maximum decrease in assets (including profit).

Floating Drawdown: Committed to the maximum loss of assets (excluding interest).

Max Order Limit: Commitment to the maximum number of trading orders

Volume Management: Commit to maximum loss against initial balance

Account's P&L/ Order's P&L: Commit to maximum positive/negative status on the account balance.
CopyTrade Engine
When discussing the "Copy/trade signals" function, it is hard to exclude mentioning FXCE CopyTrade Engine at Social Trading Platform. This is one of the most used features and also an indispensable feature of Trader and Investor. 
FXCE CopyTrade Engine brings many new features with diversified copy modes.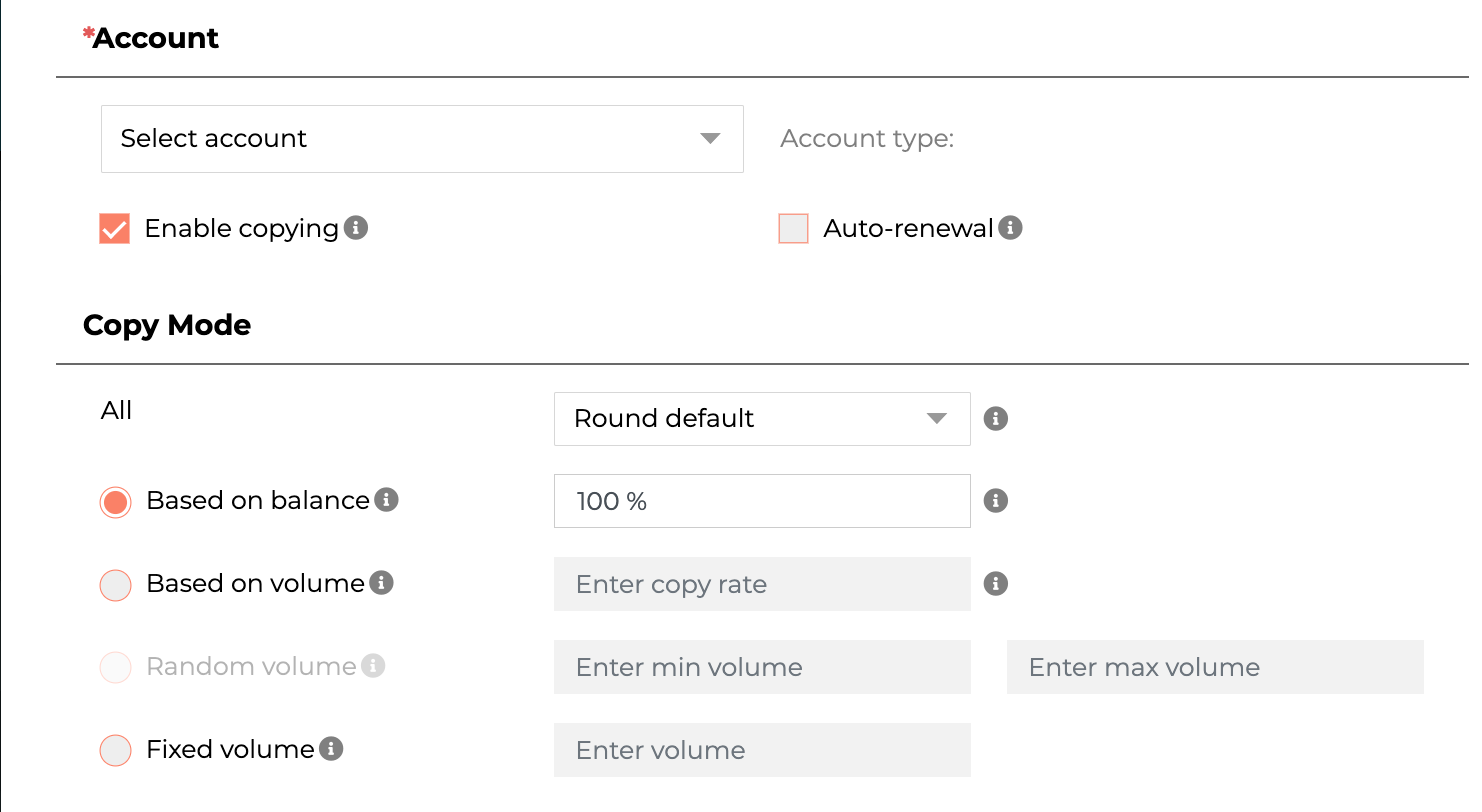 Copy Options 

FXCE connects you with a large community of professional traders. Investors can use diverse investment ways to seek stable, long-term investments.
We are offering a quality copytrading platform - Copytrade Engine to investors. Not only does it get absolute real-time order matching (less than 0.1 seconds), FXCE also offers a wide range of options designed to suit the needs and preferences of almost any investor from novice to professional. 
Moreover, through statistics from Trading Analysis with more than 10 evaluation criteria were distilled from FXCE. You can easily make your investment decisions.
Social Trading Exness
Exness is the leading exchange in Vietnam with a trading volume of up to 1 trillion USD. During this time, Exness has also developed the Social Trading Exness service to support all Exness trading clients. This is said to be the most popular update and improvement step at this exchange.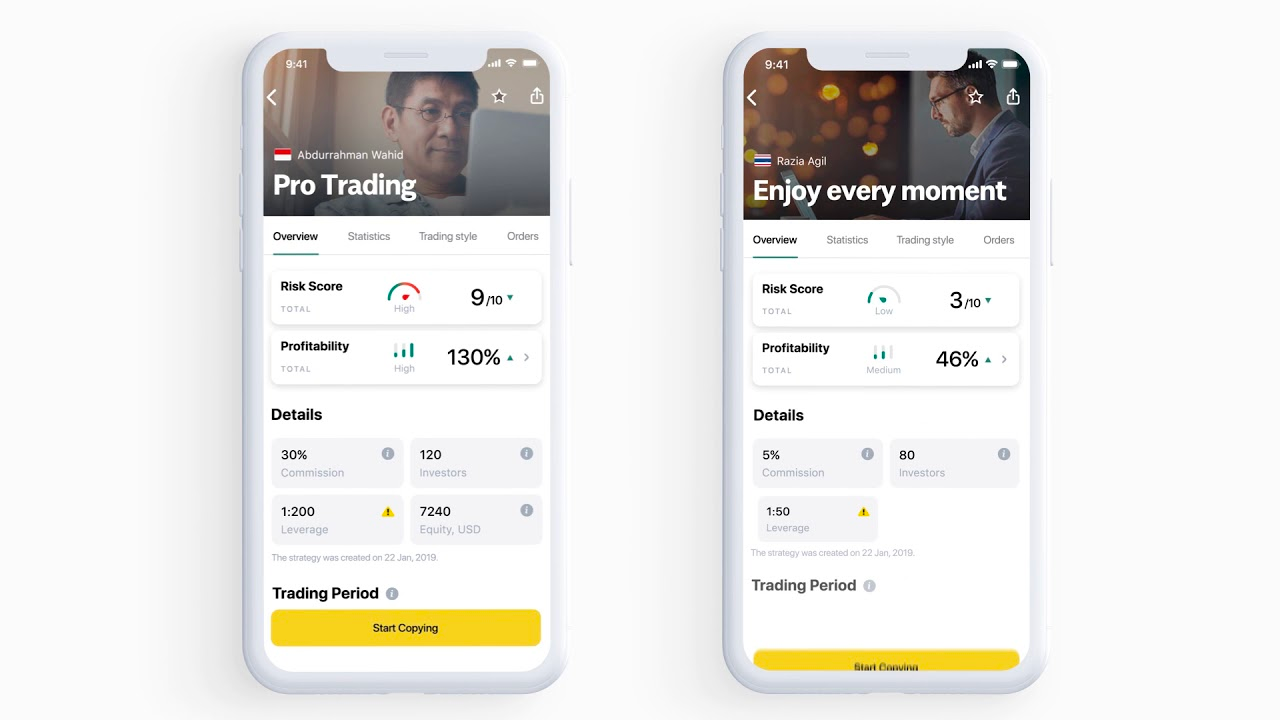 With Social Trading Exness , you can follow and copy thousands of professional traders from all over the world. You can directly review and choose the most suitable Trader for you. All parameters such as loss, profit, recent orders, profit rate for the month, etc. are transparent right on the trader's personal information.
The Social Trading Exness platform not only helps you copy orders, but also helps you gain trading experience. Once you become a professional Trader, parameters such as overview information, statistics, trading styles and orders will show your ability to thousands of other traders. 
The user interface of Social Trading Exness is friendly and easy to use, you can download it easily on both smartphones and laptops. 
cTrader IC Markets
cTrader is a proprietary trading platform provided by IC Markets. Unlike other forms of Social Trading, cTrader is just a platform like MT4/MT5 but with COPY operation integrated. If you are not a familiar user of IC Markets, you can hardly find this feature.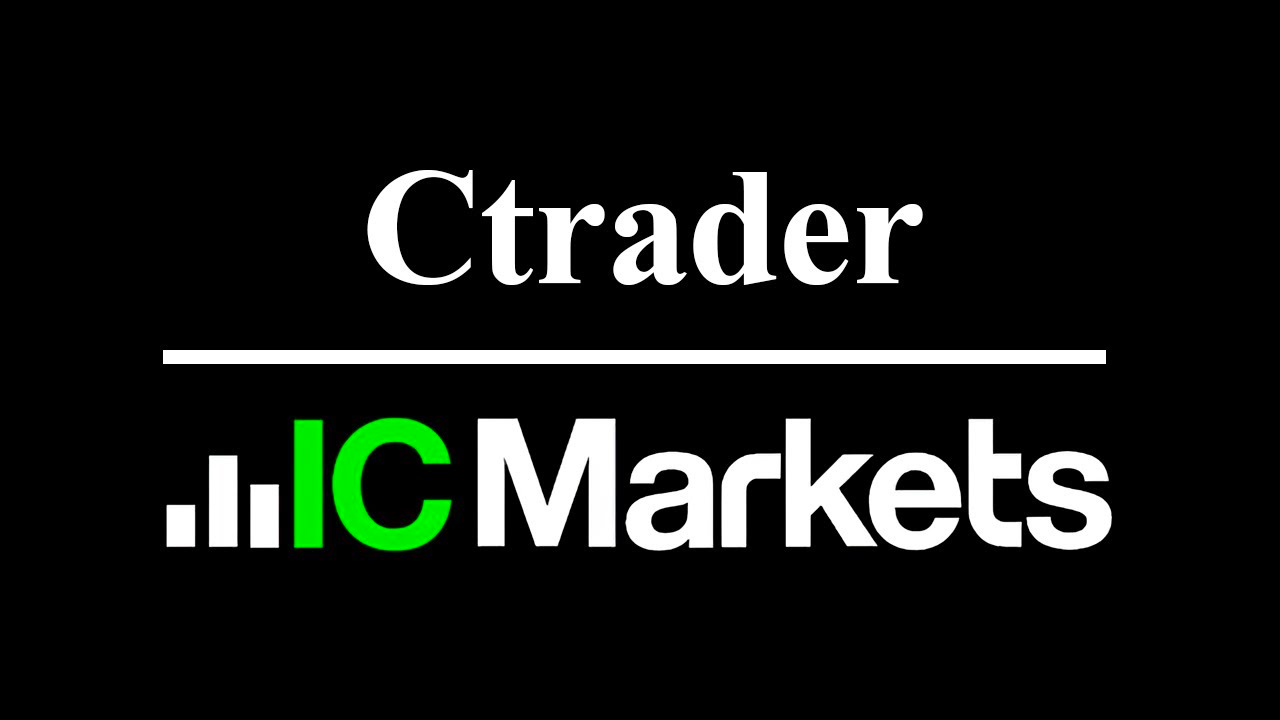 If you are an investor who already has an IC Markets account, you should download cTrader and experience this feature. Refer and select the Top Trader area, you will see a list of top players with many different trading strategies and attractive profits.
3Commas
With the 3Commas Social Trading platform, users can monitor Crypto portfolios, set them to rebalance automatically or through bots, rebalance them manually and monetize them at will. For instance, they can connect all the wallets they have on different exchanges and monitor the performance of their portfolios while deciding how they want to invest in each coin.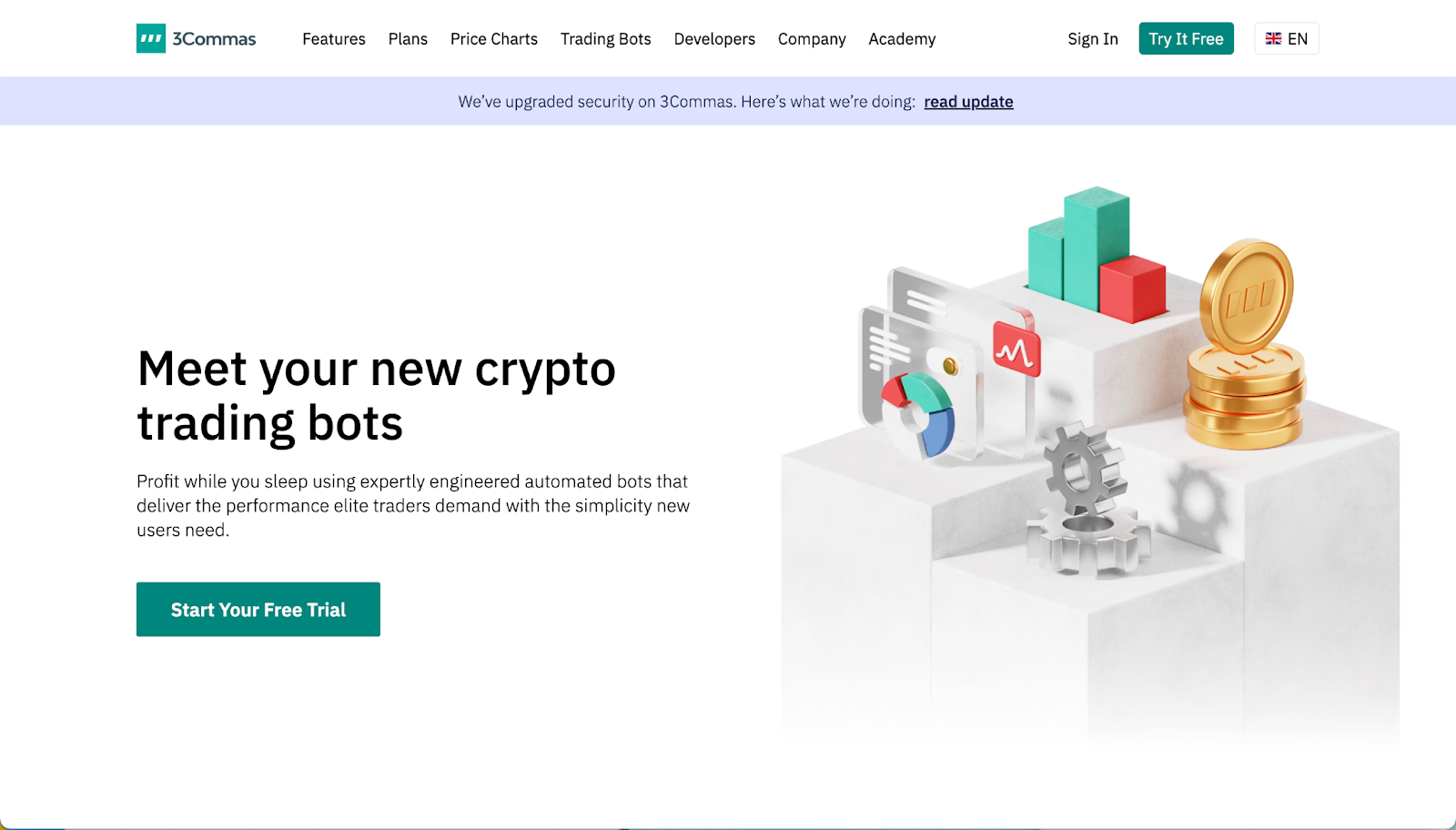 So if you are a novice or an expert, this platform will still be the choice worth putting on your favorite list.
eToro
Considered as Social Trading platform, the largest and most popular copy trading in the world. eToro also supports trading and investing in Crypto and CFD markets. With this platform, you can trade a wide variety of listed products and use multiple payment methods to buy, sell or withdraw. Including debit and credit cards, bank accounts, PayPal, Sofort, Rapid Transfer, Skrill, Wire Transfer, Neteller, WebMoney, etc.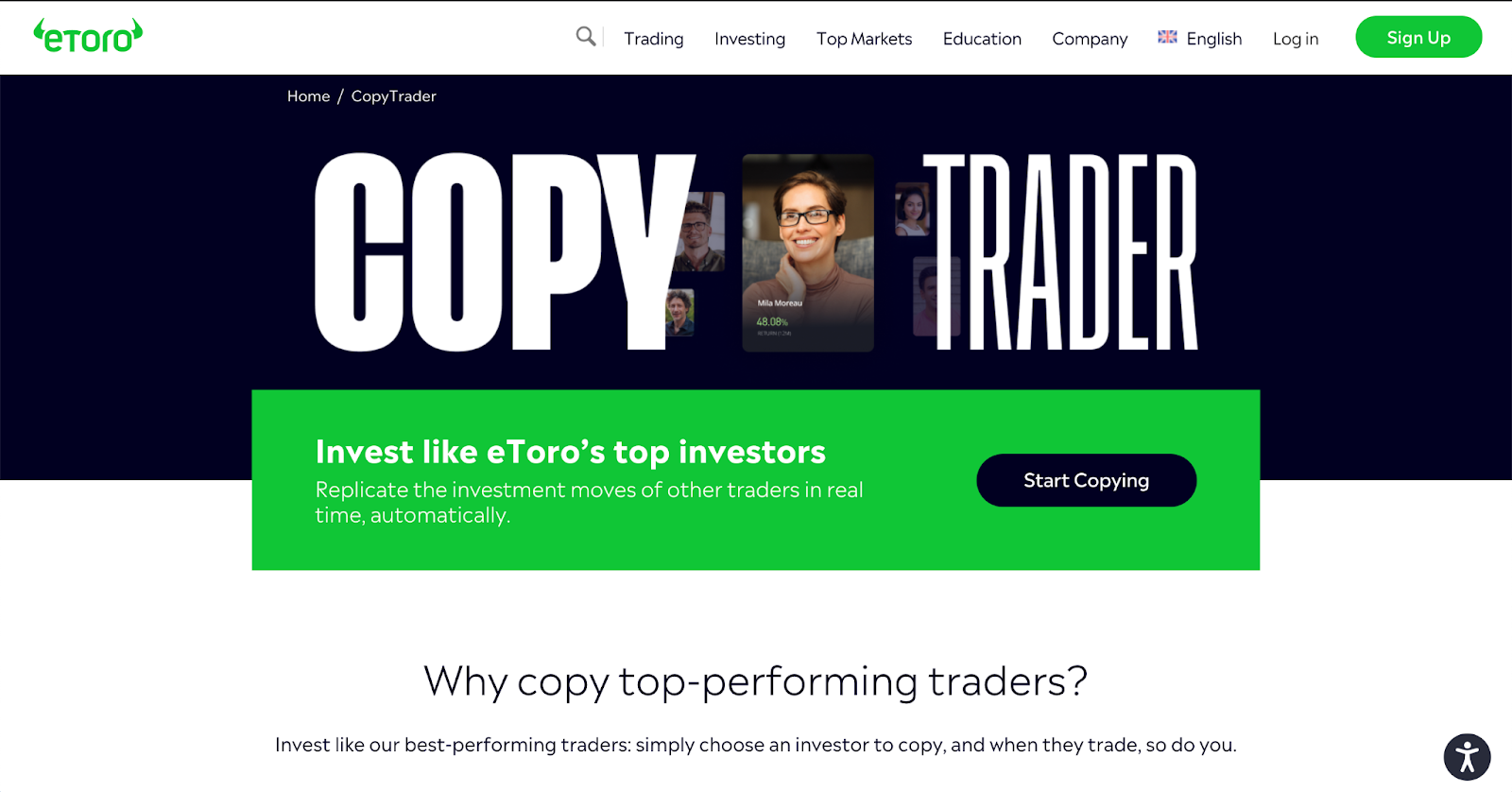 eToro Copy Trade is a feature that eToro offers to users who want to use eToro to copy trades from other users on the platform. eToro CopyTrade allows you to select any trader using the eToro platform and copy his or her trades.
Summary
Above are the Top 5 Outstanding Social Trading Platforms in 2023. Hopefully, this Social Trading Platform along with many accompanying features and support tools will help you on your way to conquering the market and becoming an expert.
Comment