Transfer balance and Set up account at trading profile
Marketing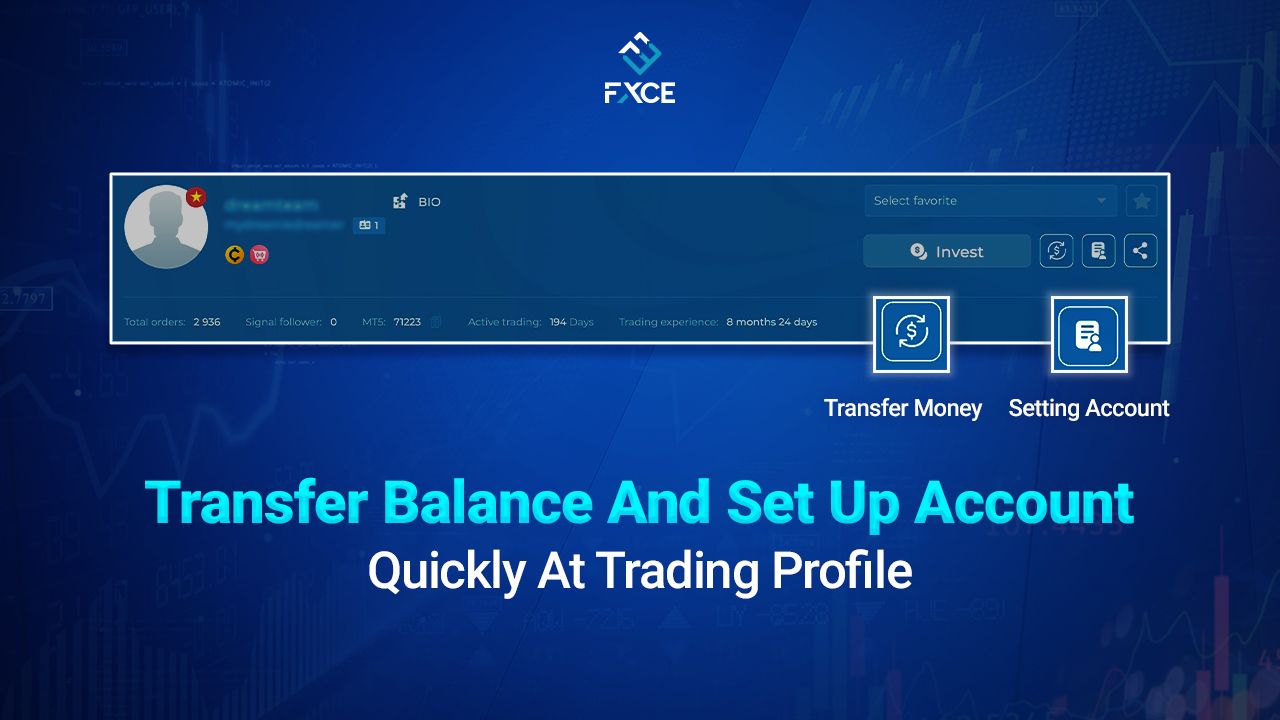 New Update From Social Trading
Moving forward, you now have the convenience of seamlessly transferring your balance and setting your account right in your trading profile.
Specific updates:
⭐️ Transfer balance
Empower you to transfer funds between your Trade or Fund Wallet to your Trading Account.
⭐️ Account Setting
🔻 Set up your account: Account name, password, leverage, and more.
🔻 Enable sell signal or investment directly in this section.
🔻 Allow uploading EA backtest results. This will serve as an advantage when people consider purchasing your signals or investing in your account.
>> Explore this new feature here: https://www.fxce.com/mt5-account
>> Join the discussion with the FXCE community at: https://t.me/fxceSTP 
Comment