The concept of a trading platform and what you should know
Marketing
There is no doubt that a trading platform is one of the most critical factors for traders. In fact, MetaTrader 5 is the best and most popular trading platform around the world in the current Forex market. However, if you want to survive and earn more profit in the trading platform, you should know how the trading platform works. Hence, what is the trading platform? And Why the MT5 platform is popular?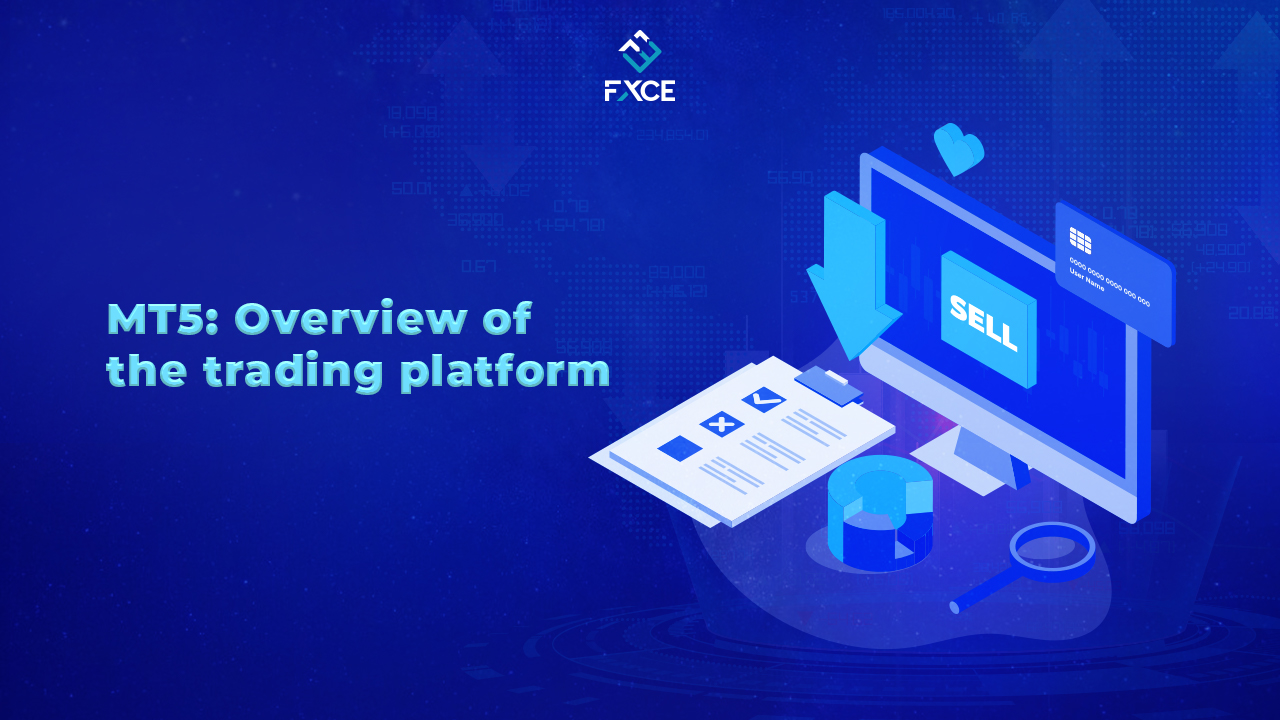 What is the trading platform Forex?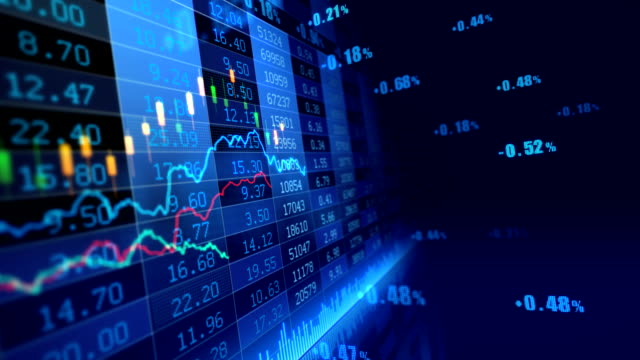 It is quite easy for you to be able to understand the concept of trading platforms in the Forex market. Nevertheless, having a clear understanding of the trading platform will be the key to our success in the Forex market. 
The trading platform can be understood as the place where people will trade online in the Forex market. In fact, traders can buy, sell and manage financial instruments in their accounts. In short, the trader will execute orders with the brokers through an online platform. 
In the current forex market, when we mention the trading platform, people will immediately think of MT4 and MT5 platforms from the Metaquotes company. There is no doubt that Metaquotes Corp is the dominant player in the market, although there have been several other attempts to develop these platforms. As a result, it will be difficult for you to find any platform other than Metaquotes in order to get stability in trading. 
So you may also have a little bit of knowledge about the concept of the trading platform. However, you will continue to be confused about the concept of a broker, if you dig deeper. Also, you will have a lot of questions between brokers and trading platforms. Hence, keep reading, because this will get you in trouble! 
Difference Between Trading Platform and Broker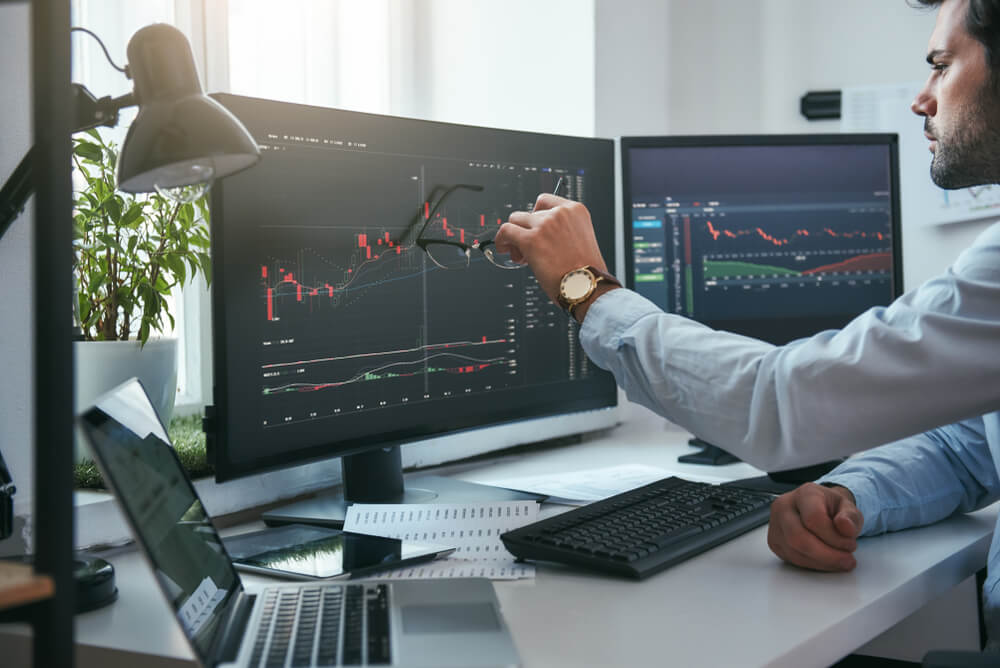 If you are a new trader, then these two concepts can be understood roughly the same. However, trading platform and broker are two completely different concepts indeed. 
Brokers: They will execute buy/sell orders or negotiate on behalf of traders. In addition, brokers will often trade and invest for companies or traders. Meanwhile, investors just put up capital and do not need to think about any trading strategies. If you want to learn more about brokers to be able to find a suitable broker, then you can take a look at this place.
Forex trading platform: In contrast, traders will have to actively build a reasonable trading strategy to open, close and manage trades effectively. Different from brokers, the main task of the platform is to assist in linking traders with exchanges. Obviously, all profits and losses from trades will be decided by the traders themselves. Therefore, a trader has to have more knowledge of trading and be careful in every trade.
If you have an overview of the two concepts above, then we learn about the trading platform that has been flourishing recently. It's MetaTrader 5 from MetaQuotes!  
MT5: The most popular trading platform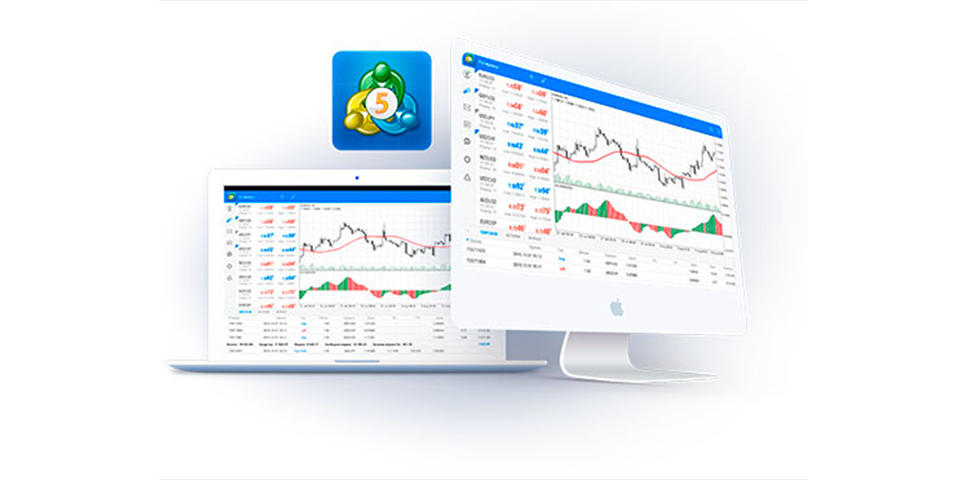 There are a lot of trading platforms in the Forex market, but how do we know which ones can be the best trading platform nowadays? Indeed, MT5 from Metaquotes is utilised by many traders. Thus, we should have a deep understanding of the MT5 platform and how this platform works.
It is true that the MT5 platform is created by Metaquotes company. Also, this trading platform is an upgrade from the MT4 version (one of the leading trading platforms in the Forex market). In fact, MT5 was born after MT4,  but MT5 has quickly become a popular trading platform worldwide. 
Moreover, although MetaTrader 5 is an upgraded platform from MT4, all the functions from MT5 are likely similar to MT4. On the other hand, this trading platform will still allow traders to execute trading orders. In addition, the platform also optimizes many enhanced functions to support traders. 
Why do many traders choose MetaTrader 5 as their primary trading platform?
The choice of the right trading platform will depend on the benefits that the trading platform is able to offer traders. In fact, the main benefit of MT5 is that it allows trading anytime, anywhere, on different devices. In addition, you can install trading robots to help you trade automatically, or copy trading signals. Besides trading, the platform also allows you to understand the features and gain more knowledge through resources. Therefore, you can be more confident in your trades from this trading platform.
The Best Forex EAs for the MT5 Trading Platform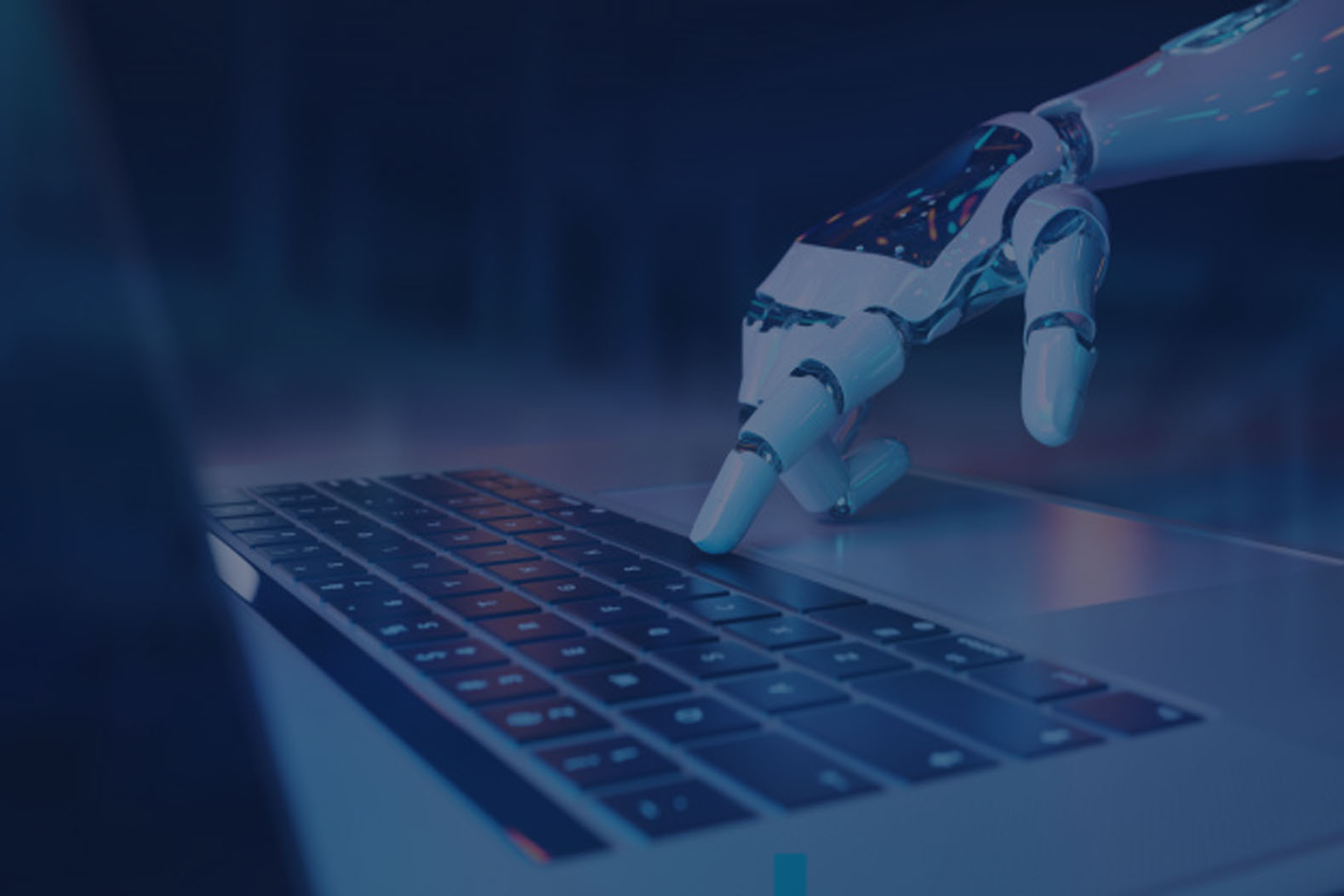 The most special feature of the MT5 trading platform is that it is possible to use the Forex EA for trading. However, there are numerous Forex EAs on the market and each one has its own unique features, which are difficult to choose the suitable EA. Understanding that problem, this article will suggest a few good Forex EAs for the MT5 platform:
Hera EA
This EA will automatically trade orders related to the US Dollar. In addition, the EA will automatically download news from reputable sources. As a consequence, this EA is able to adjust all the trades in real-time. Thus, this EA can set stop-loss and close all trades without resorting to various methods. 
Zeus EA
This EA can offer users a return of profit, within 5 to 15 per cent per month. The reason for this certainty is that with extremely fast matching and complex monitoring capabilities, this EA will not be able to miss any trading opportunities. In addition, Zeus also has many different subscription options, so users can choose the appropriate EA type. This EA is used for trading EUR/USD and is thoroughly tested to ensure the level of efficiency.
New Generation EA 
When we mention the best EAs on the Forex market, we can not forget to mention this EA. This EA can run on the MT5 platform and supports up to 28 currency pairs. In addition, although this EA is fully featured for self-contained operation, it still has its own spaces for users to customize according to their demand. Obviously, if a trader is not sure about this EA, he or she can download a demo to try it out.
Ultima EA
The special feature of this EA is that you can rent this EA at an affordable price and it can be used on both MT4 and MT5. In addition, you will get 3 different editions of this EA: Ultima, Ultima Pro as well as Rush EA when you rent this EA. Although the price is relatively cheap, the EA will still be fully functional for users. Besides receiving functions from this EA, you will always get support 24/5 through the email of the team. Therefore, if you have any troubles when using this, they will help you to solve it.
FXCE Giga EA
If Ultima EA is cheap to rent, then FXCE Giga is completely free. Although the FXCE Giga is a free one, it is still fully functional for trading. In addition, with a support team of FXCE and abundant resources, it is easy for users to use this EA. In addition, FXCE is currently running a contest for FXCE Giga holders with a huge prize pool. If you own an FXCE Giga EA and would like to try your hand at this contest, you can follow all the updated information about the contest here.
Summary
The trading platform is where the connection between the trader and the broker in the Forex market. Traders can execute orders on forex brokers through those platforms. In the current market, most people will use platforms from Metaquotes, because of how convenient it is. If you want to be a success in Forex trading, you can learn more about the outstanding features of MT4 or MT5. As a consequence, you can build a strategy and execute trades more effectively. 
| Facebook | Youtube | Telegram STP VN | FXCE Academy |
Comment