What You Get For Being Top Trader At FXCE
Marketing
In any other platforms, high growth rate and seems to be the only factor in obtaining high rankings. However, top trader at FXCE calls for more, including capital/risk management, flexibility in configuring EA and other tools. This requires traders to invest themselves and work heaven harder to get desired results. 
Along with those definite requirements are numerous benefits in terms of profit opportunities and reputation. In this article you will see the benefits of rising to top trader at FXCE.
>> Learn more: Benefits of Joining FXCE Giga EA Community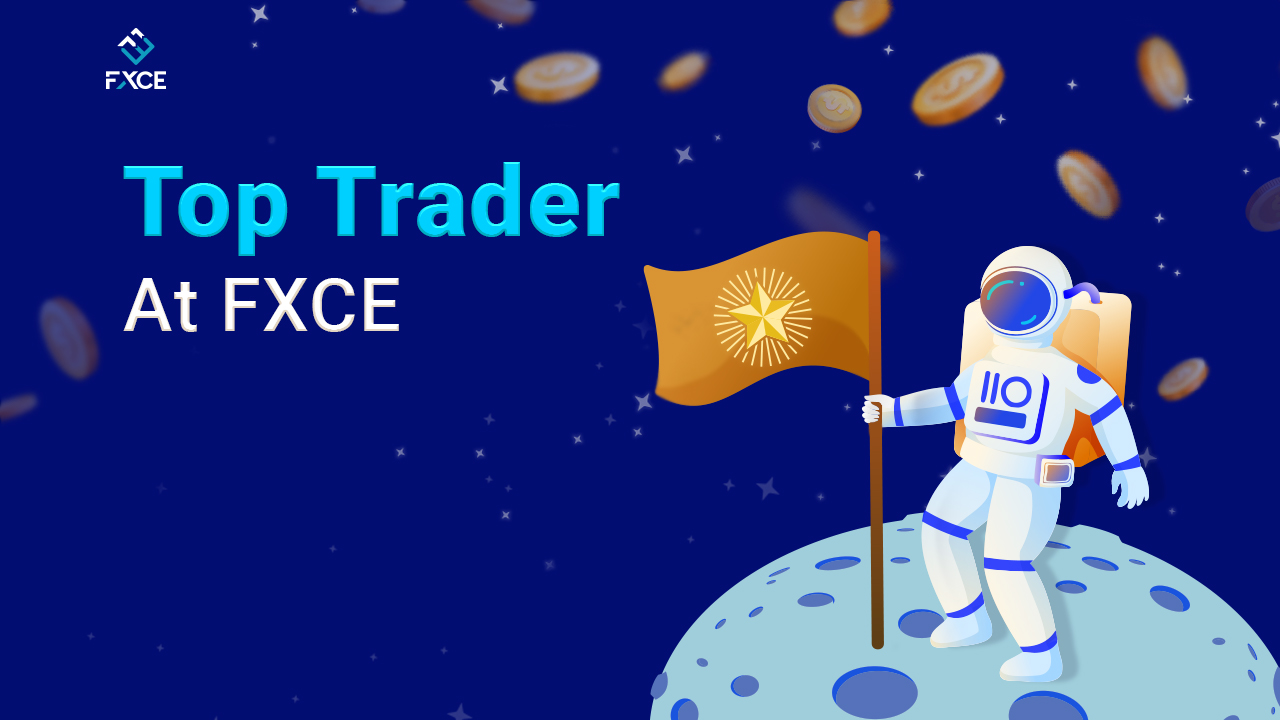 What's Going On FXCE Social Trading Platform For You To Conquer
Financial markets are constantly fluctuating, therefore, in order to have a strong foundation for development, any trading ecosystem needs modern technological solutions and transparent implementation. 
With more than 15 years of experience, the founder and development team at FXCE always tries to develop the technology platform to bring the best value to users.
Having a vision of transparency and premiere technology, Social Trading platform at FXCE has gradually attracted many reputable investors, traders and partners to create a qualified Forex trading environment for both newbies and professionals.
From there, your rising steps to be top trader at FXCE is also your steps to position of Forex expert. In that process, products and utilities from FXCE is the key element to bring opportunities and profits for you along the way.
What Values You Get For Being Top Trader At FXCE
1. Size up your capital with FXCE Direct & Invest
As an investment and raising fund for traders who have high-achieving trading results, FXCE Direct & Invest Fund is 100% funded and managed by ourselves and works to invest in potential traders, serving as a source of financing for traders in the ecosystem.
Start by signing up an account and have a trading history of at least 3 months, you can apply for Round 1. Continue to 3-month milestones with Round 2 and Final Round, the amount invested depends on your results.
With a fair process and transparent conditions, the system creates and receives investment clearly, especially the Fund does not limit the total investment capital. Regardless of whether you are a new customer at FXCE and just using a Demo account, you can get investment if you meet the conditions of FXCE Direct.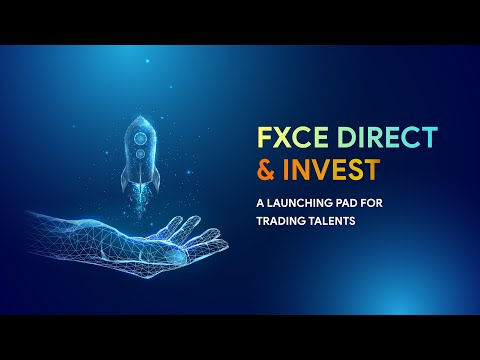 It is given that a top trader at FXCE does not ask you to have extensive trading experience at FXCE in order to be funded. Just by solid knowledge, traders only need a short time to meet the requirements. Over 2 years of operation, the FXCE Direct Fund has helped over 800 accounts get funded and invested.
2. Honored in the Top Trader articles on the Blog corner
Every 1 to 3 months, FXCE will sum up and select traders with good trading results and new potential strategies to introduce to investors and members of the community.
By that, the names selected as top trader at FXCE will be displayed more broadly, not just on the trading site. In addition to being a trading platform, FXCE also encourages innovative thinking and in-depth study on the part of traders. 
This is seen as FXCE's way to promote traders to have more opportunities to sell signals and build their own personal brand. FXCE will act as a bridge connecting you with not only investors in FXCE community but investors from anywhere.
3. Join the livestreams at FXCE Channel
On FXCE official YouTube channel, owners of outstanding Giga EAs will communicate once every week. Positions of top trader at FXCE now have the chance to properly communicate their strategies to the general public.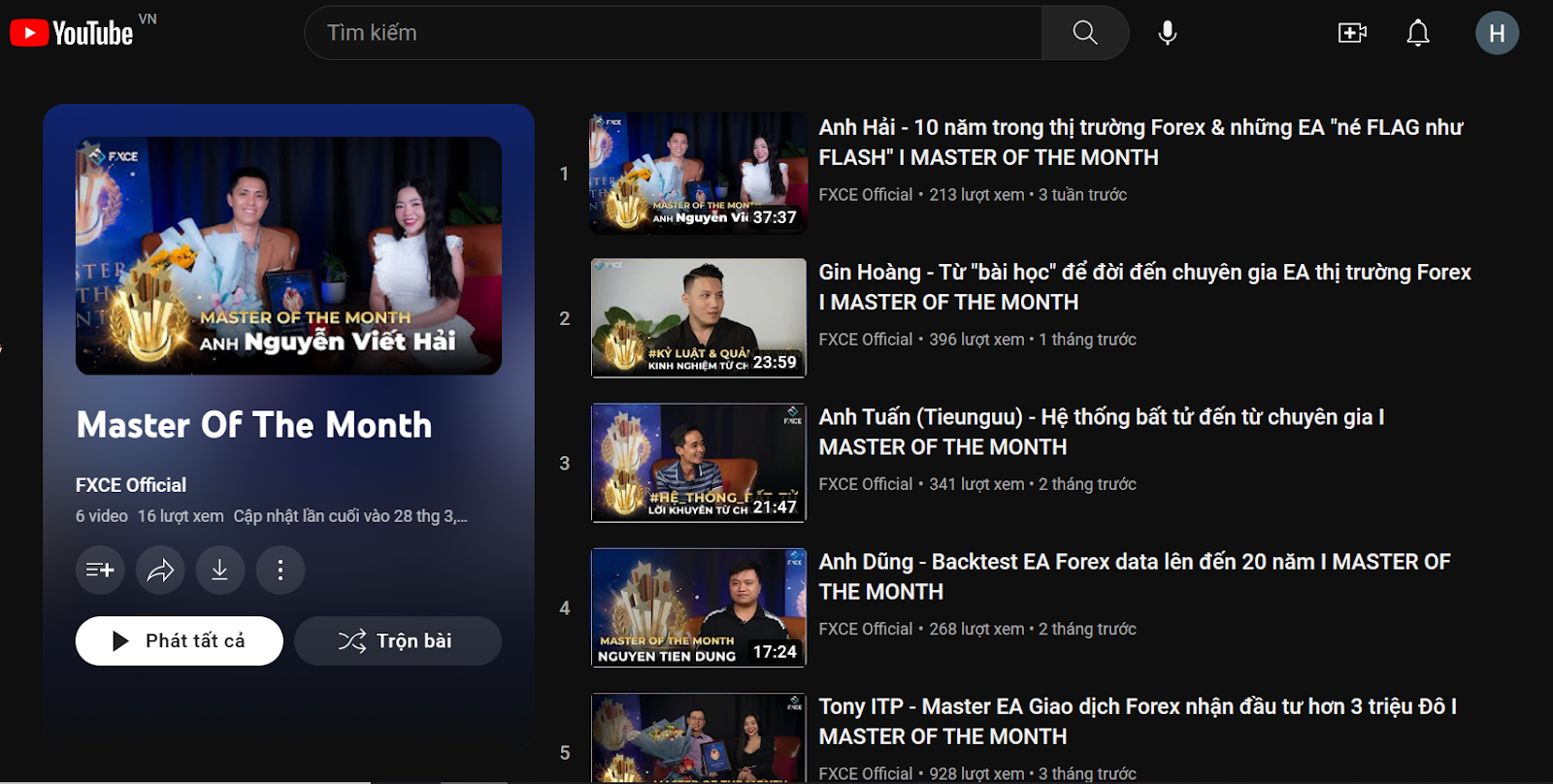 Moreover, we have other series like Master of the month or Quick Talk are also available to record for the best signal providers. It can be seen that a leading position at FXCE is not too far away if you do your research and spend a certain amount of time on the product you are interested in.
Compared to articles, this PR tactic illustrates your determination in the market by true conversation. That's the best visualization that investors can feel from you, which blog posts are hard to convey enough.
4. Opportunity to become an elite fund manager
A top trader at FXCE is not only good in managing his/her own money flow, but also takes care of making profits for many others. That's how to maximize the opportunity that FXCE strives to promote for every customer.
Based on the correlation between popular ETFs and features from the Copytrading Star contest, FXCE-ETF fund will be one of the products to be promoted in the near future.
Thanks to a diversified portfolio structure over the long term, winners from the competition will also be seen as spots of top trader at FXCE. Based on that result, we will review and assign responsibility to these traders the opportunity to manage funds up to million dollars in size.
>> Learn more: What is an ETF? The future of FXCE ETF 
Tools Make Your Top Trader At FXCE Journey Easy Breezy 
In addition to enhancing and improving the product experience, FXCE also develops tools to support and expand traders' skills in the most comprehensive way since we want all traders to be able to attain top trader at FXCE.
1. Trading Analysis
FXCE Trading Analysis is designed and developed as an artificial intelligence-based technology solution that provides useful trading data to improve trading quality and help traders make sound trading decisions. The platform includes general statistics of traders, profit statistics, account transactions and summary of trading habits with visual charts.
2. Multi-Platform Knowledge Source
FXCE Academy includes materials for all levels from beginner to advanced posted on the FXCE Blog and many more articles updated every week. 
In addition to Blog, in order to become a top trader at FXCE, you need to know the features and how to use the product. FXCE Academy channel is built separately from the general channel to answer questions during the use of FXCE products by traders and investors.
However, all above resources are just supported by Vietnamese so if you want to access, you can use subtitles and wait for updates for English coming soon. 
3. EA Library
FXCE wants to provide users with the best features and experiences through high-quality goods. For those who prioritize automatic trading and are a big fan of expert advisors, EA library is a good option. We created an EA library as a technology gift from FXCE for the community to use. In particular, anyone can browse and use the entire EA collection that we offer for free.
>> Learn more: The best Forex EA for traders in 2023
4. Lots Of Features And Contests Coming Soon
Besides the official contests from FXCE, traders can completely create their own and invite other members of the community to participate on Arena - the platform that organizes trading contests at FXCE and its partners.
Currently, from now on to June 1st, 2023, EA Next Trading Gen will be re-started with new rules and more attractive prizes. You can take a look over here to register. 
In the near future, it is revealed that FXCE will have at least 2 contests with many attractive prizes and opportunities for members from new to old. Please look forward to it!
Sum Up, What You Should Remember Is 
Top trader at FXCE not only gives you the opportunity to profit from your own trading, but also promotes your personal brand to the community for investment and many other opportunities.
However, FXCE always offers those lessons and opportunities for all, even if you are temporarily unable to achieve the top position at FXCE, you can fully take advantage of the facilities here to accumulate skills and knowledge.
Come to the new era of trading by attending our ecosystem:
Comment