Find your Forex trading tool at FXCE Social Trading Platform
Marketing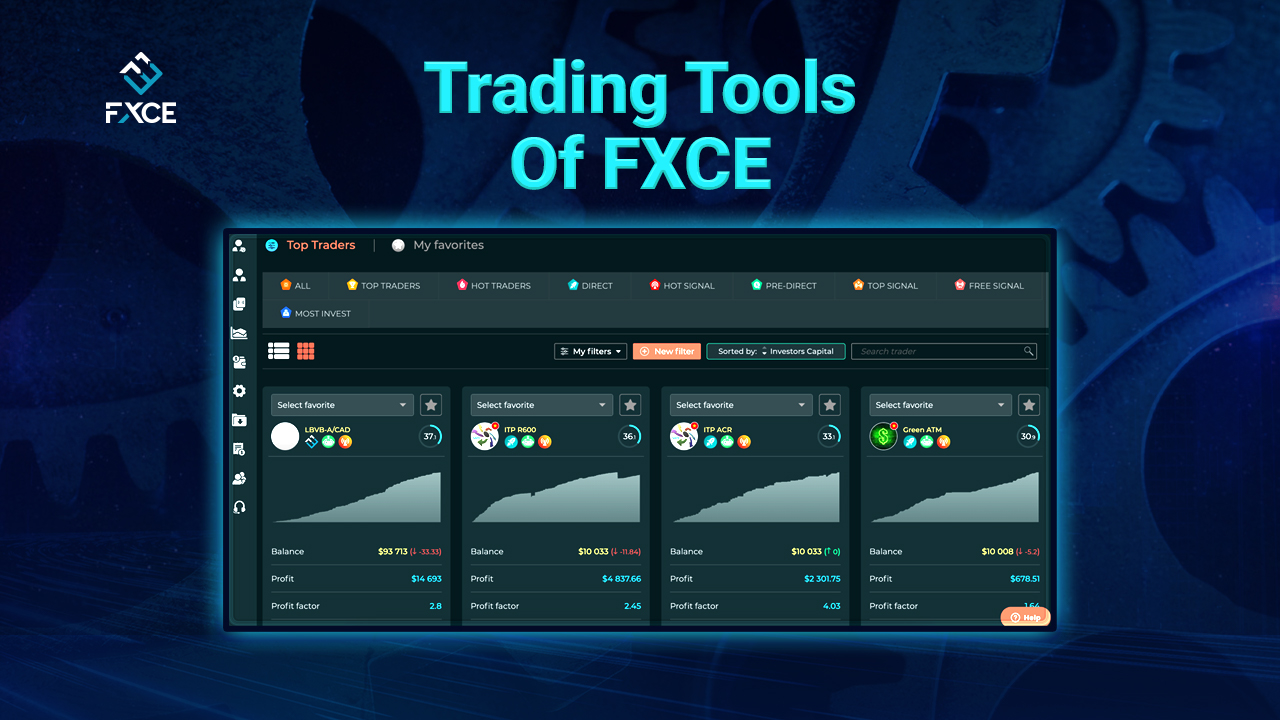 On the path to becoming an expert in Forex trading or furthering as an ETF manager, you need to improve some trading skills. It includes trading analysis that any trader needs to master. You need extra Forex trading tool to execute this effectively. Below, we will reveal the Top 5 most effective Forex trading tools that you can refer to.
In addition, you can read the following articles to improve your skills:
Importance of Forex trading tools
For traders who are new in this market, the biggest mistake is often trading based on emotions, and always hoping for luck. The largest trading mistake made by newcomers to the market is frequently trading based on emotions and always hoping for luck. This type of mistake results from a lack of market knowledge and a lack of pre-trading research. To trade more effectively, you must have the appropriate forex trading tool. To trade more effectively, you must have a suitable forex trading tool.
Forex trading tool is an effective instrument for achieving success. Without the assistance of any tools, you cannot be successful in trading. With the help of Forex trading tool, traders can follow the price movement of currency pairs and execute related trading to maximize profits. Let's take a look at the top 5 tools available at FXCE Social Trading Platform.
Forex trading tools are available at Social Trading Platform FXCE
FXCE Trading Analysis
The first Forex trading tool that can be mentioned is FXCE Trading Analysis. A tool that gives you the most intuitive view of your trading performance through clearly presented charts. Based on this, you can determine whether your method to improve your trading plan is successful.
In this Forex trading tool, you can track your trading results through the following parameters:
FXCE Score: A rating system for potential traders

Parameters to evaluate the trading efficiency of traders

Profit statistics

Profit chart

Balance - equity chart

Drawdown chart
Trader's Guard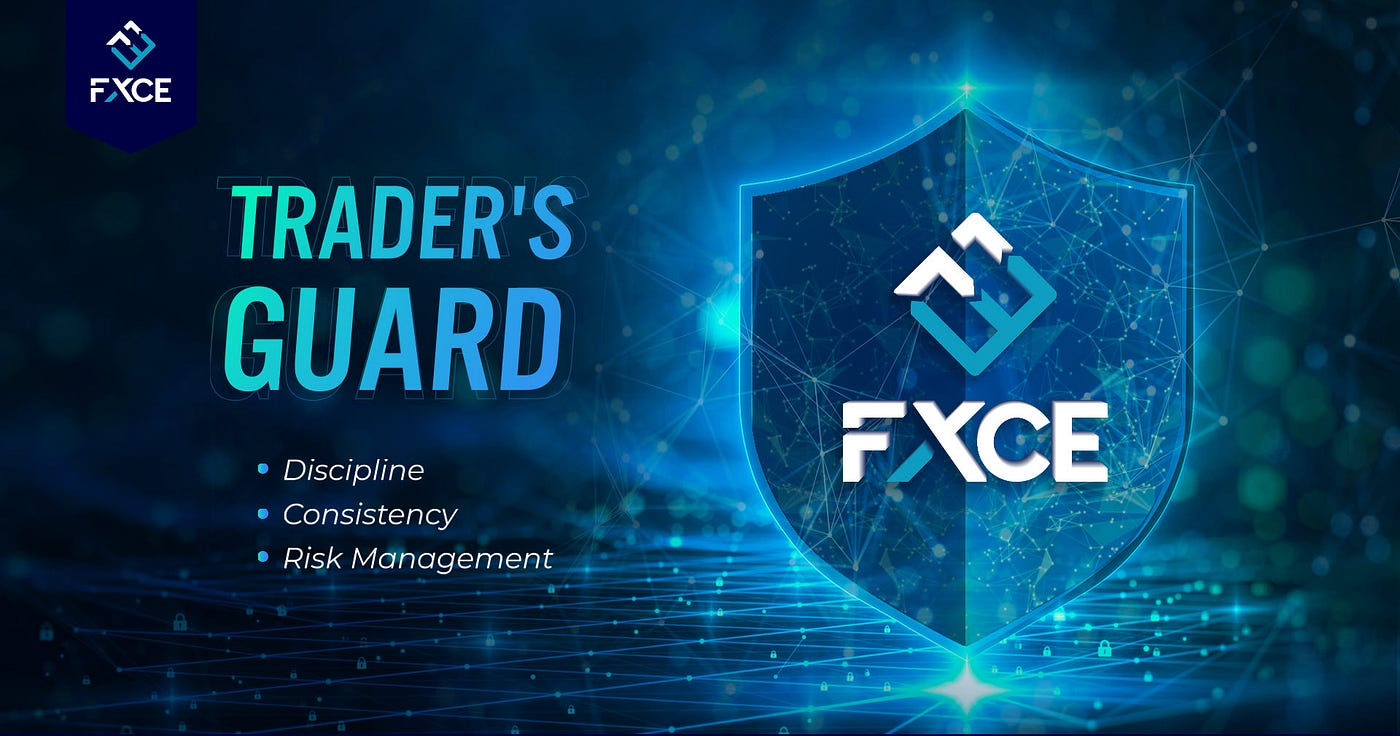 Trader's Guard is a tool designed by FXCE, the commitment between the trader and the FXCE system on a trading plan and risk management. Terms forming commitments are managed automatically by the system without intervention from third parties..
Overall, this is a Forex trading tool that helps traders improve discipline, and following the terms of Trader's Guard is to comply with risk management in the trading plan.
Trader's Guard is designed based on many criteria to ensure that users can easily choose the right one for their trading needs. It includes the following options:
Pair(s) selection: Commit to products to trade. This encourages trader to stay focused on the trading products of their strength.

Loss management: Commit to maximum loss based on balance. Help Trader practice risk control and capital management.

Equity management: Commit to the amount of equity, and support as a take-profit or stop-loss tool.

Trading Session: Commit to fixed trading sessions. This is especially important for day traders and scalpers who take advantage of short-term price movements.

Equity drawdown: Trader's Guard offers 2 options of Maximum Drawdown commitment: Equity drawdown and Floating drawdown. Trader makes a suitable setting following his own trading style.

Floating drawdown: Trader's Guard offers 2 options of Maximum Drawdown commitment: Equity drawdown and Floating drawdown. Trader makes a suitable setting following his own trading style.

Max order limit: Commit to the total number of orders to trade. This motivates trader to comply with the plan and helps stabilize trading psychology.

Volume management: Commit to min volume, max volume per order

Account's P&L: Commit to an expected gain and a maximal loss on the account, improving trader's capacity to control risk & reward.

Order's P&L: Commit to an expected gain and a maximal loss of an order, improving trader's capacity to control risk & reward.
Copytrade Engine

This Forex trading tool is a copy trading platform developed by FXCE that anyone can use to copy orders from professional traders on the FXCE Social Trading platform. Investor account profits will be determined based on various copying options.
A Forex trading tool that allows you to do Copytrade with a variety of copy options. The four copying modes on this platform are as follows:
Based on balance: Orders are copied with the rate proportional to balance ratio.

Based on volume: Orders are copied with the selected rate of volume (Choose 100% to copy the same volume.

Random Volume: The system will randomly enter the trading volume within the limit you set.

Fixed Volume: Volume is always fixed as you set.
The copy modes are designed on Copytrade Engine which you can customize to suit your investment style. It includes:
Reversal Copy: The command will be copied backward with the signal.

Always entry with min amount: The order is always copied with minimum volume if the calculated volume with the selected copy mode, is less than the minimum volume of the product.

Only buy: The account only copies buy orders

Only sell: The account only copies sell orders

Random entry rate: The account is copied random orders with the number of orders according to the set ratio. Example: You enter a rate of 50%, so your account will enter as many orders as 50% of the signal account's orders, randomly.

Max copy volume per order: The maximum number of lots that can be copied for a single order. 
This is not only a great Forex trading tool for new traders, but it is also an effective trading strategy for experienced traders as well. It will be easier for you to choose the right master for Copytrade if you combine Trader's Guard and FXCE Trading Analysis on the Social Trading Platform.
To understand more about this Forex trading tool, you can read the following article: What is CopyTrade? Introducing FXCE CopyTrade Engine. 
FXCE DEMO-PRO 
FXCE DEMO-PRO is the best Forex trading tool if you're a newbie learning about the Forex market and want to trade. A place where real data is traded freely and without distinction from a real account. This helps traders equip more trading knowledge and not be surprised when they start trading with a Cent account or a Live account.
Even though you trade with an FXCE DEMO-PRO account, you still have the opportunity to get a great investment from FXCE Direct. Provided that you meet the requirements, which include having a successful account with a trading history of at least three months,  Equity drawdown under 15%, and more than 25 FXCE Score.
Even though it is a demo account, FXCE DEMO-PRO also offers all traders a free Trader's Guard. This gives traders a place to practice in a professional manner. They all provide a real trading space for you, similar to a real account.
FXCE Giga - The tool creates EA simply 
Now you can fully automate your trading system by using EA (Expert Advisor). This is a Forex trading tool with programmed options that helps Traders automate trading decisions on the MetaTrader platform. From there, the issues that cause traders to lose money, such as failing to control emotions, managing funds, burning accounts, etc will be resolved. 
You are able to build your own EA by FXCE Giga in only five minutes with extremely simple operation. Even if you don't know how to code, you can still create your own EA using FXCE Giga. With just a few clicks and selecting Install, you have an EA that suits your trading plan.
Additionally, FXCE offers you access to an extra indicator library with over 300 other types of indicators that are presented on EA Blog website. EA is able to analyze market conditions as well as identify a new trend by using a variety of indicators. Thereby creating ideal trading signals for traders.
Conclusion
Forex trading tool is a great assistant which help you find new trading opportunities, and better control risk and emotion. We always want you to have the best experience when using the Forex trading tools that FXCE provides. Hopefully, through this article, you will have an overview of the trading tools available on the Social Trading Platform at FXCE.
Comment