Powerful Guide For Risk Management With EA
Marketing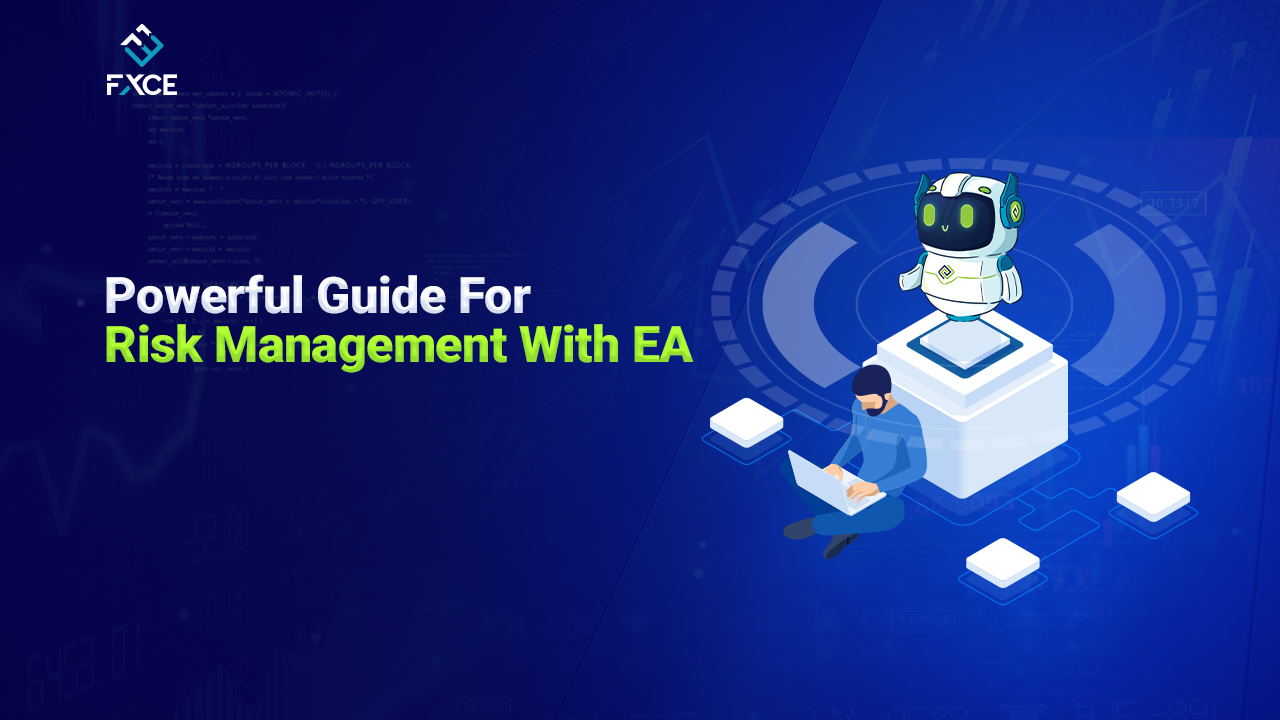 As a tool to help traders unleash their creativity in trading bot configuration and diversity in all strategies, FXCE platform also focuses on helping the trading community for risk management with EA without having to use any complicated additional tools or higher service.
As the higher the profit, the greater the risk, you can make huge profits in the Forex market if you know how to manage risk effectively. Here's everything you need to know about how risk management with EA can work and upgrade your investment journey.
>> Learn more articles about automated trading: 
What You Get For Being Top Trader At FXCE
What Benefits Of FXCE Giga Upgrade Your Trading Experience
Top 5 ways to generate income at home from the FXCE ecosystem
Overview Of Risk Management With EA
Why is risk management necessary?
Before going into risk management with EA, we need to understand that trading is like business, you must manage capital and profits in the most effective way. In order to make a profit, the first thing is to limit the loss of money as little as possible.
The Forex market is always volatile, so it is extremely fierce, requiring traders to have backup plans for any possible situation. This can bring traders huge profits but can also cause them to suffer serious losses.
In which, there are 4 types of risks to mention:
Currency risk: related to fluctuations in currency prices, causing purchases of foreign assets to be higher or lower than normal.

Interest rate risk: associated with sudden increases or decreases in interest rates, affecting planning and prices as spending and investment levels across the economy will change.

Liquidity risk: the risk that you won't be able to buy or sell an asset fast enough to avoid a loss. Despite being a highly liquid market, there can still be periods of illiquidity in Forex.

Leverage risk: is the risk of greater loss when trading on margin. Since the initial investment is less than the value of the forex trade, it is easy to forget the amount of capital you are risking.
Taking any of these risks puts you at risk of losing money, the more you lose, the harder it is to break even again. This is why you should protect your account from Forex risks like losses.
The popular method and used by many longtime traders is to risk no more than 2% per trade. The 2% figure is not too difficult but it is also a challenge when many traders want to take risks. This is where the risk management with EA approach comes into play.
Advantages of Risk Management with EA
Bringing the spirit of a Social Trading Platform to connect the community with the best benefits of trading and investing, FXCE Giga not only helps to automate transactions and bring in passive income, but also a way to prevent losses effectively.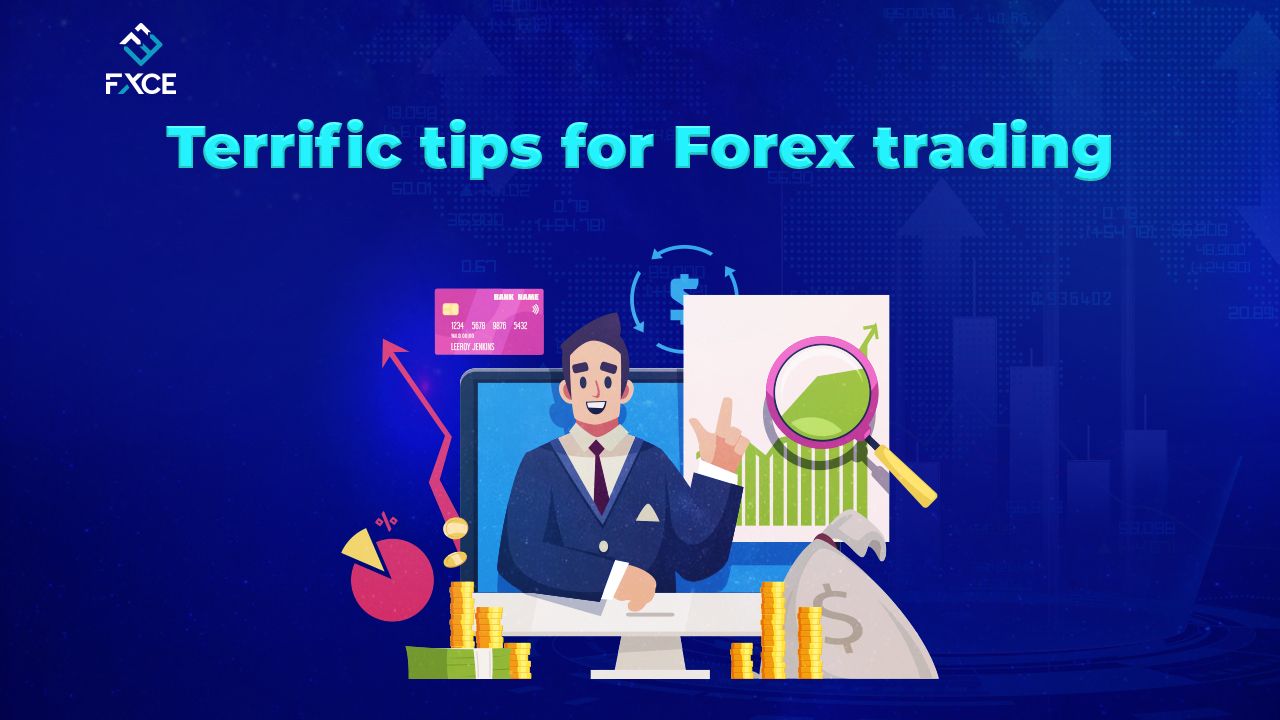 Specifically, the plus points from solution of risk management with EA include:
There are many options to choose in the market

Diverse forms, mechanisms and prices

Supported enthusiastically by the team and members from the community in case you choose a reputable platform
Mechanism Of Risk Management With EA 
For traders to better understand how the EA works to help for risk management with EA, here are the key mechanisms that make this possible:
Support to close orders
Closing orders manually will have 2 biggest disadvantages that are easy to miss the beat with the market when it doesn't match the desired TP point; it takes time if you use command stuffing tactics.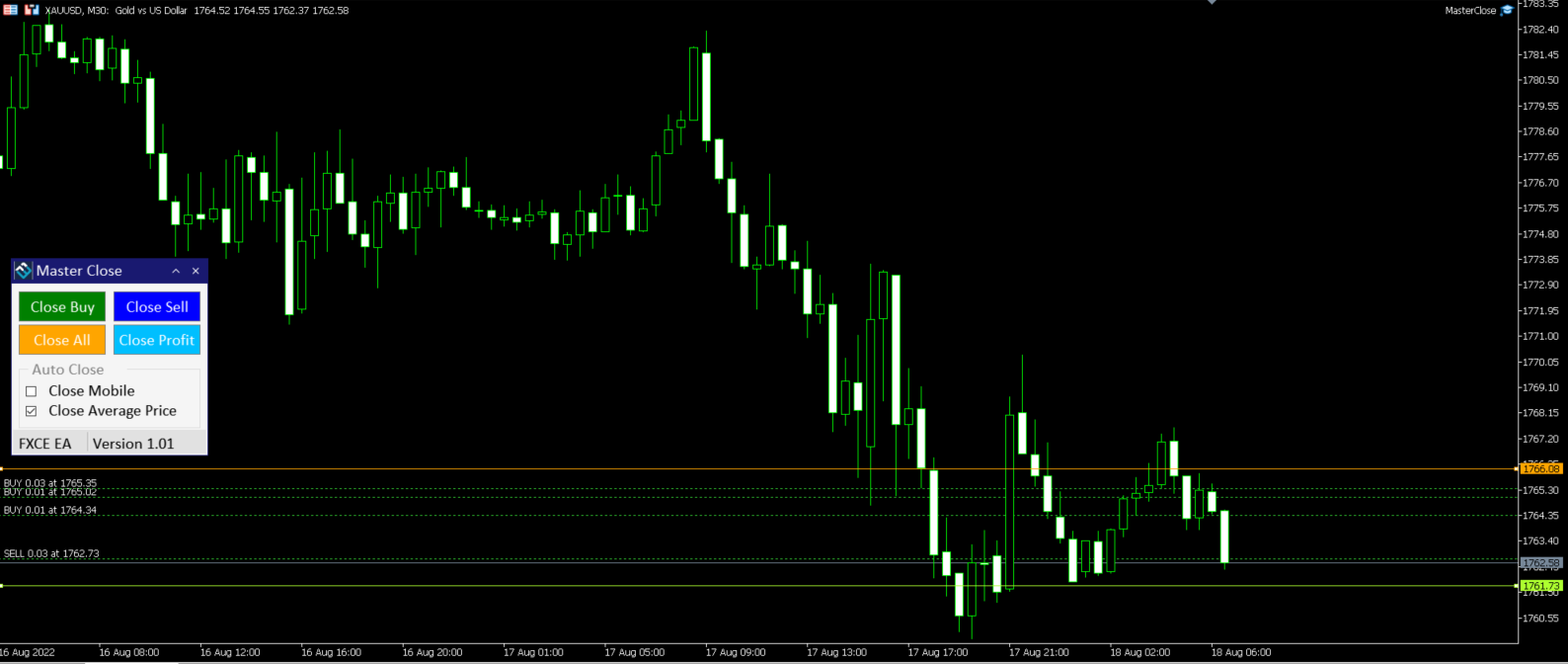 At FXCE Giga, order closing EAs help traders close orders quickly and easily, with a full range of 6 different ways to close orders:
Close Buy: Close all Buy orders

Close Sell: Close all Sell orders

Close All: Close all orders

Close Profit: Close all profitable orders

Close with Mobile: Close an order on Mobile, the EA will automatically close all remaining orders.

Close Average Price: automatically calculate the average price according to Buy or Sell order type, use the results to calculate TP and close the order when touching TP.
Support for risk management based on capital
In addition to showing SL and TP points for opening and closing orders, FXCE Giga risk management EAs also help traders control losses accurately and conveniently by displaying information right on the price chart.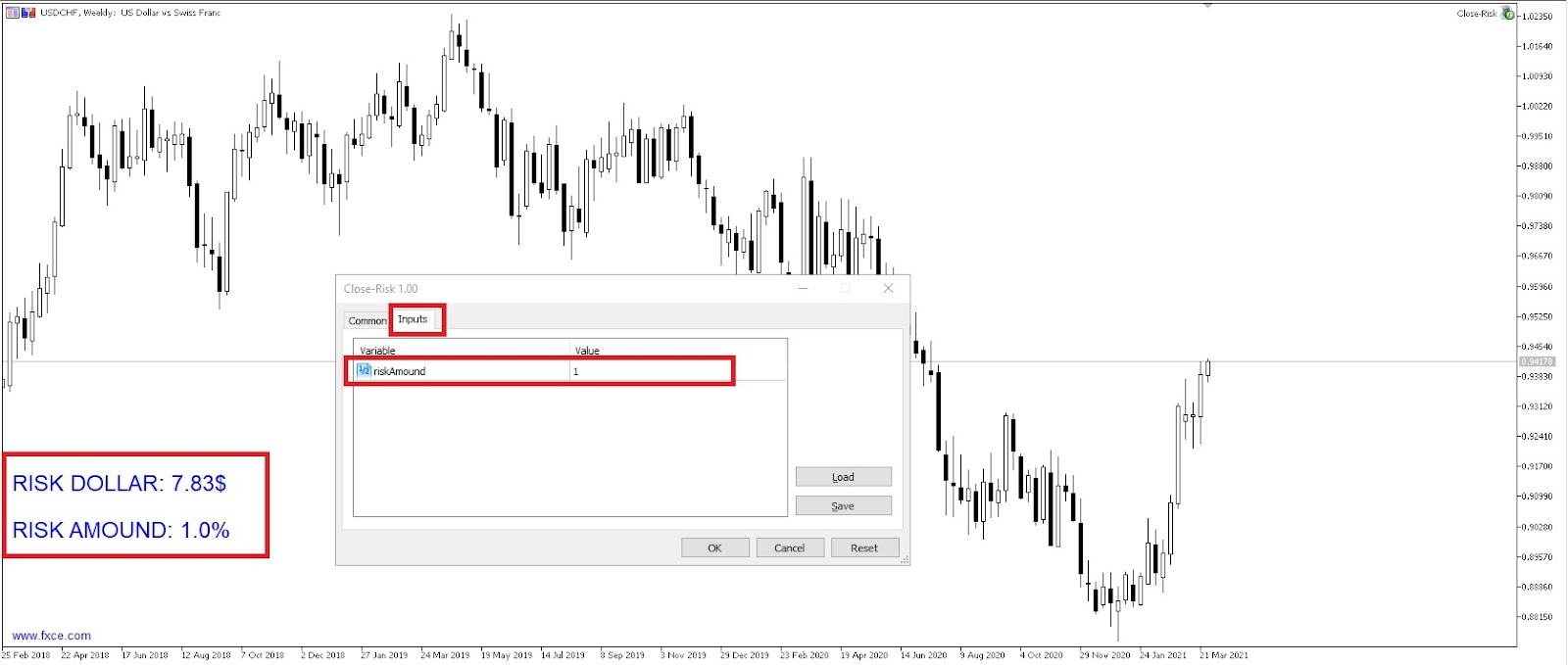 Traders only need to enter the input risk (riskAmound – in %), the EAs at Giga will automatically convert the amount in USD based on equity. Information about risk in cash and % will appear on the chart.
Support trading estimation before entering the orders
Similar to the capital percentage estimate, risk management with EA can also be based on the risk percentage before placing an order. Traders can quickly customize entry parameters on the chart. EAs make full use of popular trailing methods:
Dialog Box

Risk management

Break event

Trailing Stop

Symbol Changer & Time Zone
>> Read more about EA updates and mechanisms right here.
Featured Robots Helping Risk Management With EA
There are over 300 sample EA for you to widely choose and add to your trading system. By the way, with some basic mechanism for risk management, we don't need too much of a strictly high standard for an EA to protect the account.
1. Kazan - The leading EA in account protection
As a semi-automatic EA, kazan works in a unique but systematic way. Thereby, creating safe trading conditions, helping traders avoid emotional decisions, increasing the chances of achieving stable profits. Kazan manages capital absolutely through 02 mechanisms:
Risk(%): % of account depending on risk tolerance

Risk($): Maximum amount to accept loss for this trading strategy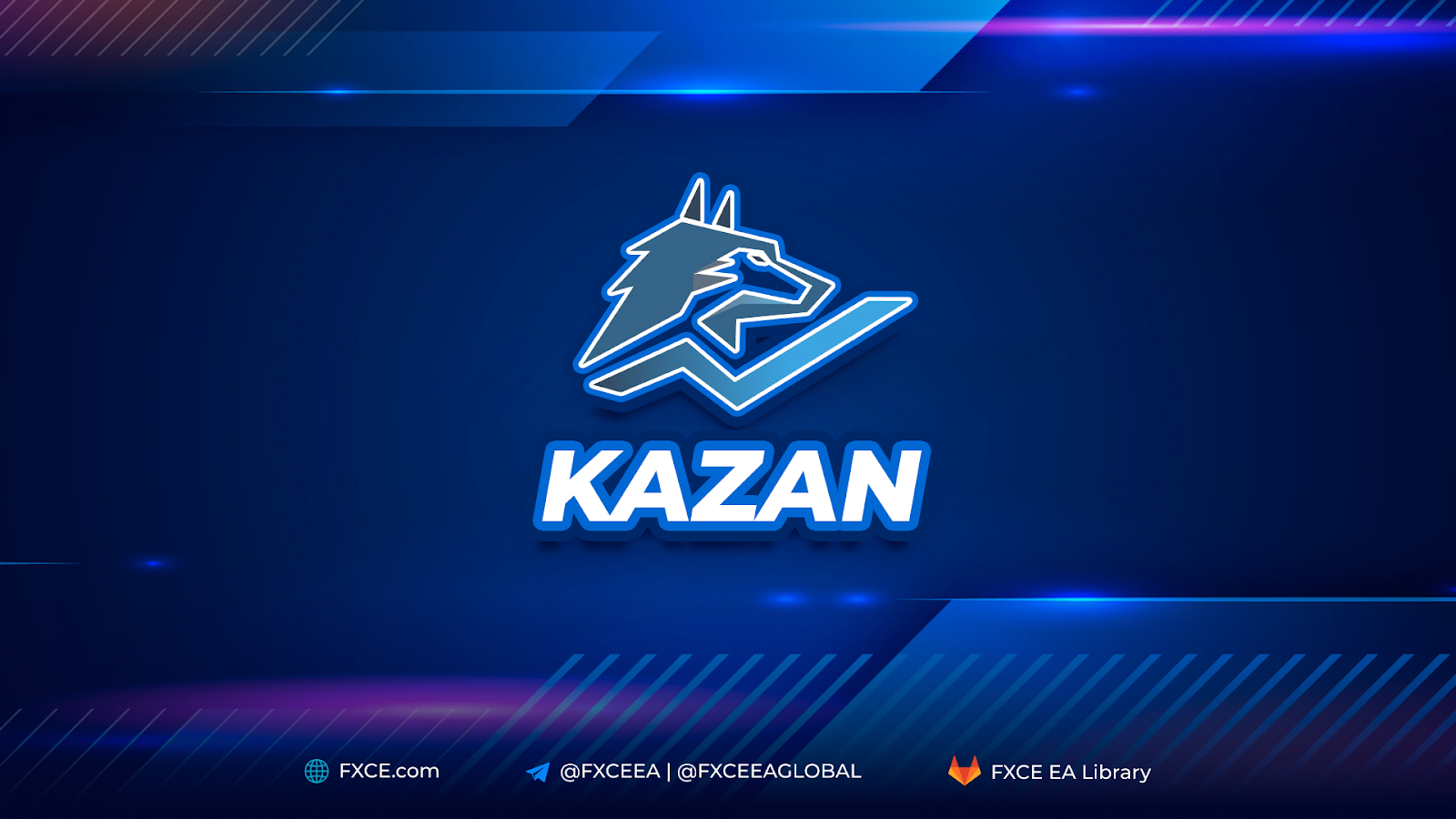 2. ProfitManagement - EA closes position when target or limit is reached
Based on the order management mechanism, ProfitManagement helps traders close all orders and positions when the profit target is reached – a solution to avoid overtrading and manage trades under control. Thereby creating utilities and advantages such as:
Target profit by time frame day, week, month

Automatically stop trading when target TP or SL level is reached

Check profit by account percentage

Send notifications on total profit and total lot on Telegram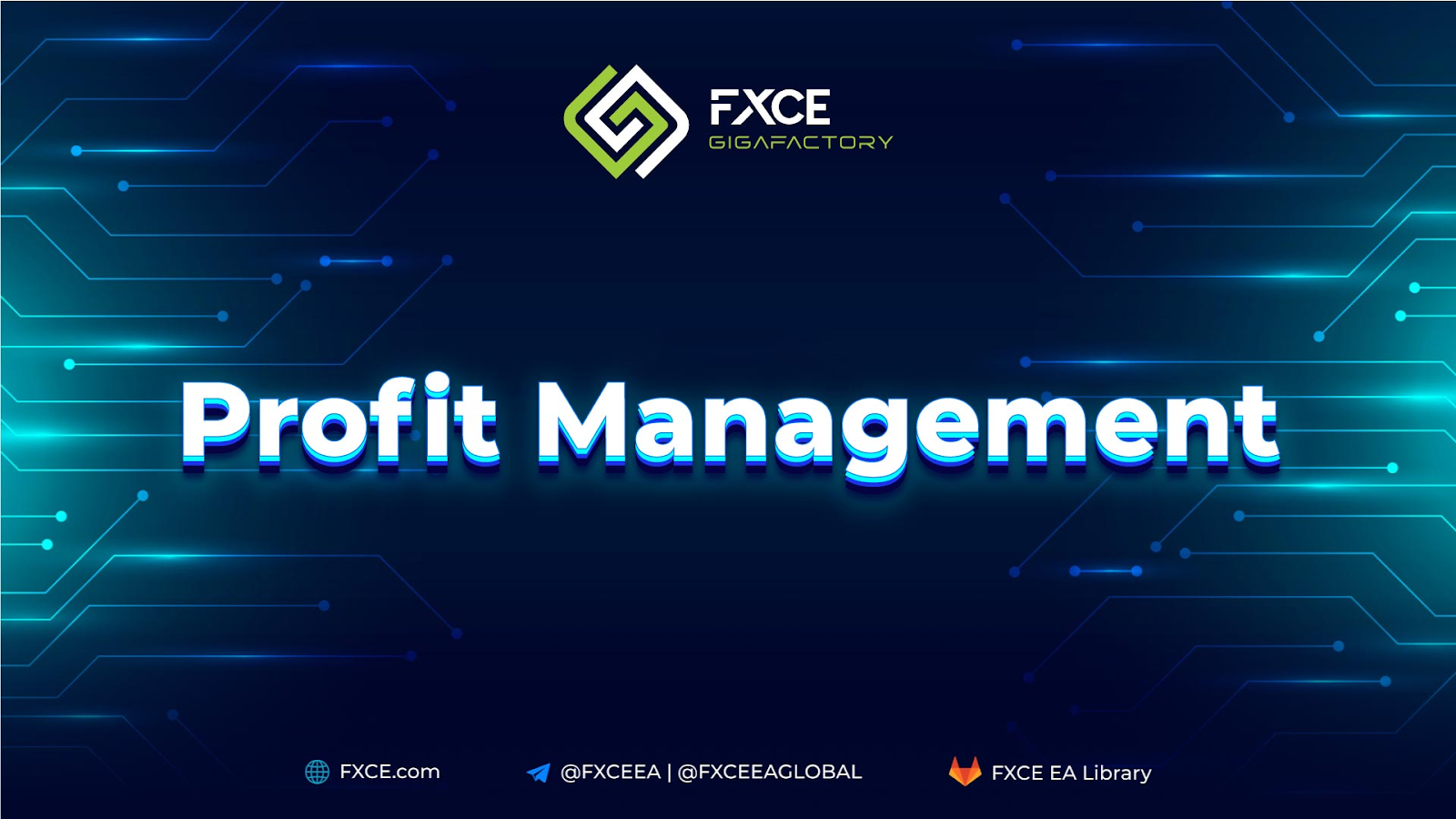 3. TrailingStop - Classic risk management EA
TrailingStop is a familiar indicator with professional traders, now it also helps traders make dynamic stop loss to optimize profits. The benefit of this Ea is that it guarantees profits and minimizes risks similar to the "classic" stop loss, trailing stop orders allow traders to protect their investment capital by significantly reducing the risk of losses during trading sessions.
This EA currently offers 4 Trailing Stop modes:
MA: Moving Average

ATR: According to ATR

Mode Step: Trailing Stop step by step according to a certain number of points

Break Event: Move Stop Loss to breakeven position, then execute Trailing Stop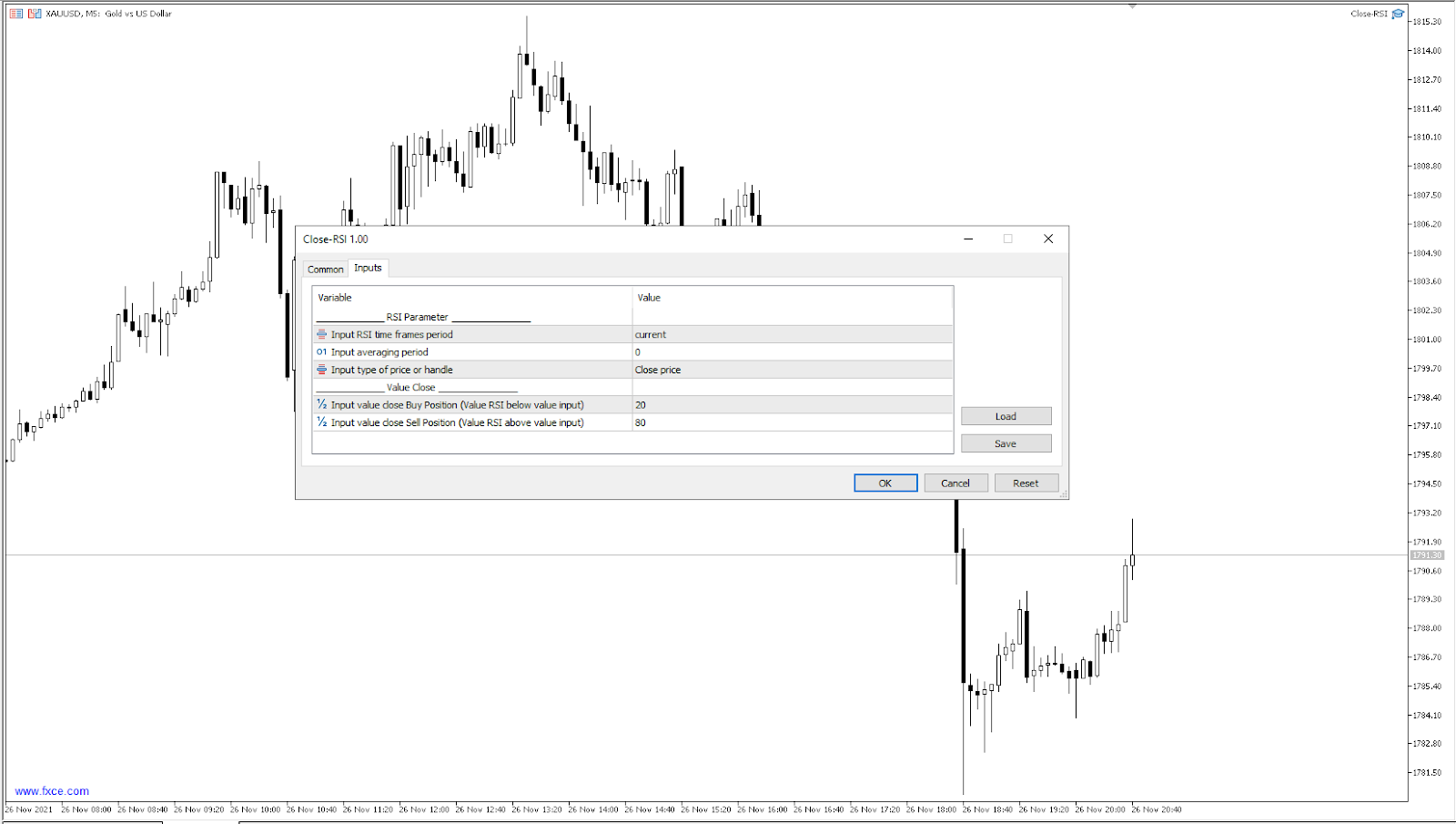 4. Close With RSI - RSI based position close
In addition to commonly used indicators such as MACD, EMA, bollinger band... risk management with EA can also be done by EA to help traders close positions according to RSI (Relative Strength Index). Based on the time frame and RSI period you set, the EA will close the Buy/Sell position when the RSI price is low or higher than the input price.
** Note:
All EA versions should be used on FXCE-MT5 platform and totally free of charge. Any purchase, sale or exchange in any form is not allowed. Finally, FXCE is not responsible if money is lost during use.
Conclusion
With just a few simple settings, you can add one or more solutions for effective risk management with EA. It is important to define your trading needs and goals clearly and specifically. In the era of high technology, automating your trading and protecting the account is a must to do.
Come to the new era of trading by attending our ecosystem:
Comment