Trading easily with free EA Forex by FXCE Giga
Marketing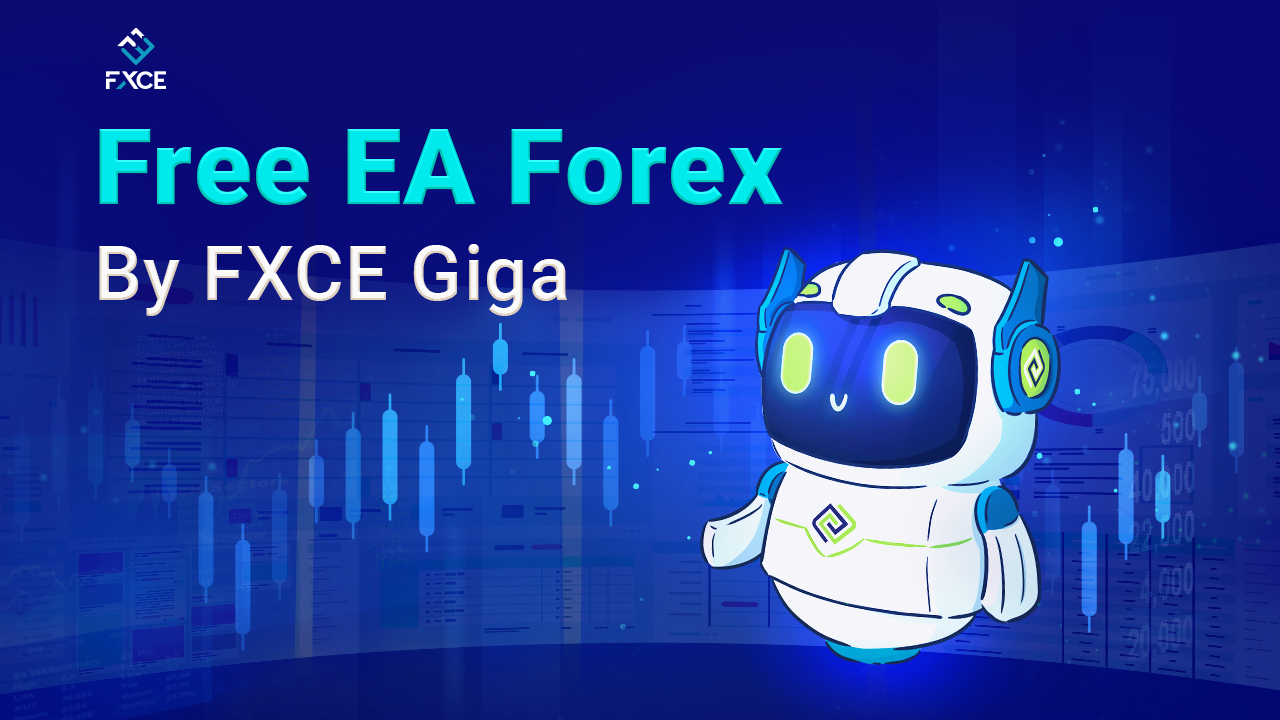 EA Forex has paved the way for trading. It automates the system and optimizes profits for all traders. You can also create free EA Forex by FXCE Giga with easy steps. Not only that with EA you can also increase your income with many opportunities at FXCE. Let's discover now!
Refer to related blogs about free EA Forex by FXCE Giga:
What is EA Forex? 
Before learning how to create free EA Forex by FXCE Giga, let's find out what an EA Forex is. It is an automated Forex trading system. In MetaTrader, they are written in the MetaQuotes Language 4 and MetaQuotes Language 5 programming languages. They are developed for use on the MT4 and MT5 platforms.
EA Forex can be used to execute automated buy/sell trades, manage risk, perform technical analysis calculations, and even automatically adjust trading orders based on market changes. The goal of EA Forex is to earn profits from Forex without the need for human intervention.
However, using an EA Forex can bring both benefits and risks. It helps save the trader's time and effort. In addition, EA Forex can eliminate psychological and emotional factors in the trading process. However, you need to know that no EA Forex is perfect and there may be potential risks. Users need to have a good understanding of how the EA Forex works and control the tool carefully when applying it to real trading.
Create Free EA Forex by FXCE Giga
Configuring an EA (Expert Advisor) typically takes a lot of time and requires programming knowledge. Therefore, it is also one of the obstacles that prevent many traders from creating their own EA system. FXCE Giga was designed to solve this issue.
Now you can create free EA Forex by FXCE Giga with elementary steps. With FXCE Giga, you will improve your trading performance thanks to the outstanding benefits that it brings.
Benefits of creating free EA Forex by FXCE Giga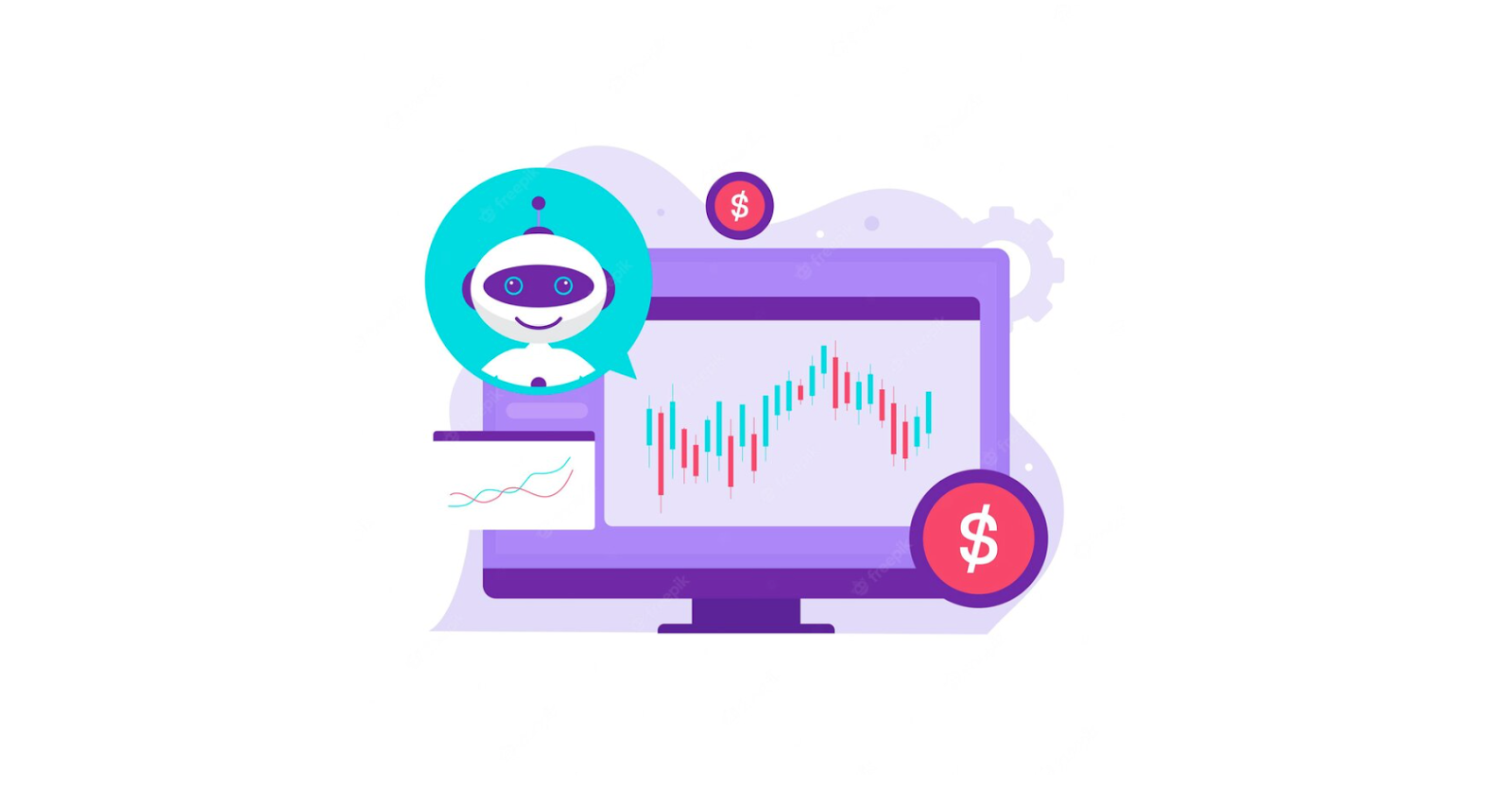 Configuring a free EA Forex by FXCE Giga provides several benefits to the trader's trading process. Some highlights of FXCE Giga include:
Emotional control: FXCE Giga adheres to strict rules, so you no longer have to worry about being influenced by emotions. Everything is executed by the EA. Your task is simply to configure the EA according to your trading strategy.
Effective fund management: FXCE Giga is a powerful tool that assists in setting up an EA system that aligns with your trading strategy. You can set entry and exit times, identify new trends, or adjust your strategy in volatile market conditions. This allows you to manage your fund more effectively.
Unlimited MT5 indicators: At FXCE Giga, you are free to add various MT5 indicators. Additionally, FXCE provides an Indicator Library with over 300 types of indicators available on the EA Blog. By utilizing diverse indicators, the EA can recognize market conditions and identify new trends.
Solution for non-coders: Configuring free EA Forex by FXCE Giga only requires a few simple clicks and selecting the appropriate options. Whether you are a programming expert or a non-coder, you are free to access and develop EAs.
FXCE Giga Main Features
Free EA Forex by FXCE Giga works on a Click & Select mechanism that traders only need to choose from the available list to set up the necessary conditions for their strategy. The main features of FXCE Giga include:
Set Entry conditions (Tab Entry).

Declare methods to calculate trading volume, set Stop Loss, and Take Profit (Tab Volume).

Set the Close conditions (Tab Close).

Support extensive options for trading management and risk management (Tab Settings).

Support to simplify complex trading algorithms and install them (Tab Action).

Execute EA immediately after direct configuration on FXCE Giga (Activates EA).
How To Create free EA Forex by FXCE Giga
Download FXCE Giga
Download FXCE Giga latest version here.
To install FXCE Giga into MT5, copy the FXCEGiga.ex5 file into the /MQL5/Experts/ folder
See details on how to install EAs or Indicators into MT5: FXCE: EA | Lesson 1.1: Download - Install - Launch GigaFactory
To download MetaTrader 5, please visit the link: https://www.fxce.com/page-platform
Create Free EA Forex by FXCE Giga
How to create EA using FXCE Giga in a simple way? Follow the steps below, you will set up the EA easily:
Insert your Indicators into the current chart.

Insert the EA from FXCE Giga in the same chart as the Indicators you added.

Create your new EA system in FXCE Giga by entering the EA Name (e.g. XYZ) or use the File > New menu to create a new trading system.

Set your entry conditions in the Buy/Sell tab.

Set the conditions for calculating volume and Stop Loss/Take Profit in the Volume tab.

Set the closing conditions in the Close tab.

Click Save to save the config.

Then, for the EA to work, simply change the EA's status from Deactivated to Activated by clicking the Deactivated button.
=> Watch a video tutorial:  Tutorial set up an EA FXCE Giga
Increase your income by creating free EA Forex by FXCE Giga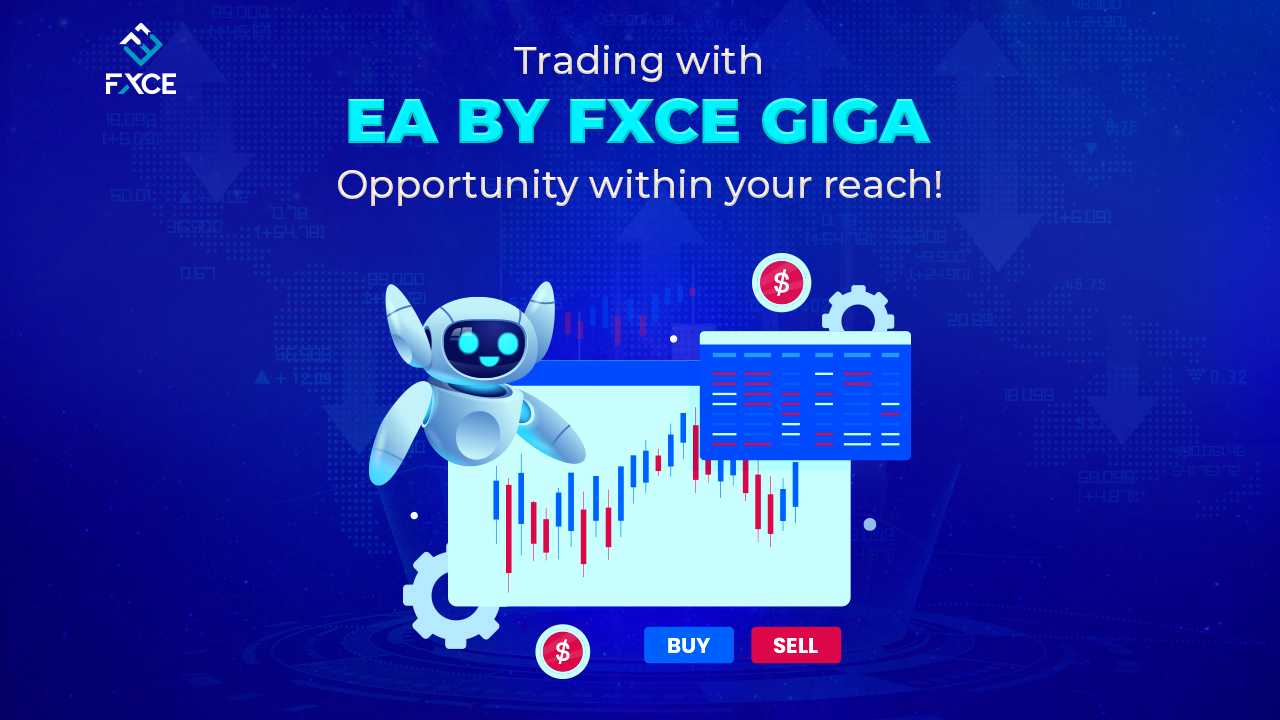 In addition to the benefits provided by FXCE Giga, you can leverage the free EA Forex by FXCE Giga to increase your income in the following ways:
Investment opportunities through FXCE Direct
When trading with EA Forex created by FXCE Giga, you have the opportunity to receive funding through FXCE. Currently, there are two investment and funding programs available: FXCE Direct and Best Signal Provider. In both programs, whether you trade free EA Forex by FXCE Giga or execute trades manually, you have equal opportunities to receive funding. 
Participate in EA competitions at FXCE 
Once you have created your own free EA Forex by FXCE Giga, you can join EA competitions at FXCE Arena. You can participate in the ongoing competition "EA | Next Trading Gen 2023," which currently has nearly 400 participants and continues to grow. 
The competition runs from May 1 to September 1, 2023. You can register for the competition and have a chance to win the $100,000 prize for the best trader. It's a great opportunity worth pursuing!
Utilize your free EA Forex by FXCE Giga to participate in the competition here.
Course to create Free EA Forex by FXCE Giga
In order to make everyone able to use FXCE Giga, we have designed a completely free tutorial program. After completing all the parts of the course, you can set up your own EA system that suits your trading plan.
Instructional Materials
The following lessons are provided in the form of articles along with detailed video tutorials. You can save them for practice.
Detailed Training Program available here.
Online Training Program
In this course, you will learn how to set up your EA by FXCE Giga, from basic steps to backtesting. Many traders have successfully configured EAs and traded consistently in real market conditions.
Course Schedule: 20:00 (Monday to Friday) and 15:00 (Saturday)
Method: 1-on-1 sessions via Google Meet
Register here. 
Conclusion
We hope in this blog, configuring an EA will no longer be a major obstacle for you. Feel free to use FXCE Giga to discover new trading chances by utilizing your imagination to create free EA Forex. Utilizing the potential of EA Forex is a way to automate your trading system.
Comment